GIVING BACK
Through out the second half of 2016 we refocused on the "Why" we opened Fleet Feet Sports. This led us to ask "How can you perform the WHAT, if you don't understand the WHY?". With this refocus we then asked ourselves "Does our team understand our "WHY" and does their understanding of our "WHY" translate to each and every one of our guests?" This conversation led to us questioning Jeff Phillips, the President of Fleet Feet Sports, on what our "Why" as a whole is. His response is exactly the reason we opened our store and continue to work so hard to serve our guests and our communities. "On one end of the spectrum our WHY is about helping and inspiring people run faster, go farther, and achieving a specific time or goal.  On the other end of the spectrum it's helping people who don't self-identify as runners get started, lose weight, feel better, look better, reduce stress and reduce their long term health care liability through running, walking, moving.  We believe that running is something special, something that can be transformative and change people's lives for the better.  We believe service is an art and a valuable vocation."
We truly believe in Jeff's response and also felt that a big part of our "WHY" is to give to our community, especially those in need.  We were able to give to three local charities this year. We chose these due to how they affect us and/or due to us knowing someone that is special to us that are involved with the organization. We were all effected by the terrible tragedy on June 12 at Pulse Night Club. It was too close to home to not feel the sorrow of such a senseless act. Our SODO store being only three blocks from the club was closed for a day and business struggled for many days after as the roads were closed as they investigated the scene. We partnered with our vendors - Brooks, Saucony, Nike and New Balance who generously sent us blank shirts to print with our Orlando Strong artwork, designed by our team member Grace. We are pleased to announce that through the support of all of you by purchasing the shirts, we were able to donate $2,000 to  OneOrlando Fund.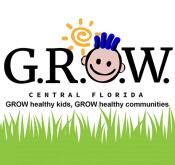 In October, Pearl Izumi announced they were cutting production and sales of running shoes and apparel. We were crushed to lose this great partner to us and to millions of runners in their gear. In November, Pearl Izumi graciously donated over 1,100 pieces of apparel and over 50 pair of shoes for our Donation drive for two local charities. Black Friday weekend we depended on all of you to help us support these charities by selling as much of the Pearl Izumi apparel with every penny from the sales going to the charities. It was a success, at the end of December we had the opportunity to donate $1,000 check to a local inspiration Colleen Gonzales and her organization GROW Central Fl. Inc. and $1000 check as well as shoes, jackets and hoodies to the Coalition for the Homeless of Central Florida. This is just part of our "WHY". Of course none of this would be possible without the support we receive from all of you and our vendors. A heartfelt appreciation to all of you for being a part of the donation drives for these three organizations.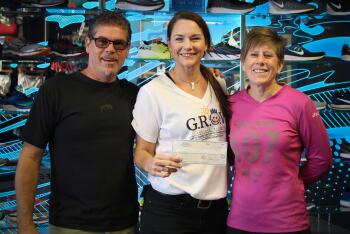 As we welcome 2017, we have so much more planned for another great  year.  2017 is going to be exciting and full of energy! Late February, Fleet Feet Orlando will celebrate 10 years in our Altamonte Springs location and 2 years in the SODO District of Orlando. In early spring we will roll out some new and exciting Comfort Casual footwear from Superfeet. These new styles are built from the inside out with construction, last and cushion of a running shoe. Look for us to offer new opportunities and new training programs to help you be FIT and healthy. Look for new group runs throughout our communities and events where you can have fun and meet new people. The introduction of new vendors and new products, some of which are exclusive to Fleet Feet Sports.  We will provide additional training for our team, so that we can continue to learn and elevate the level of service we provide. We will also roll out a revolution in our footwear FIT Experience. Thank you to all of you for supporting our local run shop for the past 10 years. You have helped shape the last 10 years to be the most wonderful life experience we could ever ask for.
Eric, Stacey and the entire team at Feet Feet Orlando and Altamonte Springs