Our annual Scavenger Hunt takes place in Downtown Orlando this year on November 16 @ 7pm as we join the crew from Running For Brews Orlando. Please plan to arrive early enough to check in and get your instructions and your clues.
All paces are welcome, and distances will vary depending on where the clues are located
You will need a camera or phone to take photos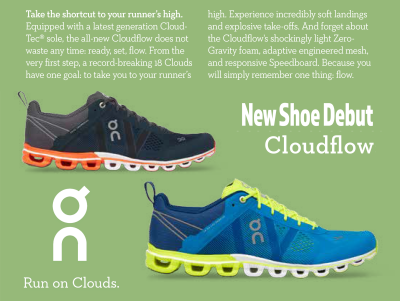 On will Debut the CloudFlow for you to Demo and CEP compression will also join us with prizes and more. Please feel free to experience the products they have to offer.
 REFLECTIVE GEAR AND OR LIGHTS ARE REQUIRED TO PARTICIPATE IN THE SCAVENGER HUNT
 The run begins and ends at Graffiti junktion for drinks, and prizes to the team that collects the most points. Make sure to stay with us a while and Enjoy Mike G Trivia. Clues will be given by Fleet Feet Orlando before the run. Teams of 5 or less please, and all members are to be in each picture so there will be no splitting up. Each team will have 90 minutes to collect as many points as possible.
Clues will be handed out to Team Captains at 7PM, the run will begin immediately following
 Please register your team name and number of team members below