Fleet Feet Orlando is local, family owned and operated stores that are part of a network of specialty running, walking, and fitness stores across the country. The Fleet Feet network shares new and innovative ideas to better serve you and your unique needs while continuing to build a culture that puts health and fitness to the forefront of your life.
The Beginning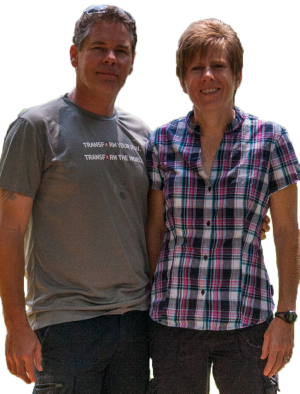 Fleet Feet Orlando started as just a dream. In 2006 Eric and Stacey Bartos decided to make their dreams a reality and purchased the rights to develop Fleet Feet Orlando. In February 2007, just one short year later, Fleet Feet Orlando opened its doors for business in beautiful Altamonte Springs, Florida. In February 2015 we opened our second store in South Downtown Orlando in the bustling youth of the SODO neighborhood.
On January 29 of 2021, the Altamonte Springs store moved to the beautiful city of Maitland. The location faces a brand new City Park on Independence lane and the cultural hub of the Maitland City Centre.
Coming soon to New Smyrna Beach, Florida's second oldest city! Fleet Feet New Smyrna Beach will be located on Historic Canal Street and the thriving cultural corridor. This area is known for some of the best restaurants, galleries and more in Florida, which all can be found on Canal Street.
While many things have changed since we first opened our doors one thing remains the same, our mission to make a healthy lifestyle fun and exciting for all!
Fleet Feet is a specialty running store for athletic footwear, apparel, and accessories. At Fleet Feet Orlando you will find a welcoming, family-friendly environment and exceptional guest experience. Our experienced team is trained to make recommendations that will best suit your individual needs based on the FIT ID Scanning solution and video analysis. Whether you are running, walking, or just looking for a great fitting shoe, the team at Fleet Feet Orlando is here to get to know your needs and keep you moving as comfortably as possible!
On top of our unparalleled guest service, great shoes, cool apparel and accessories, Fleet Feet Orlando is a place where you can share your interests in remaining fit and living a healthy lifestyle. We organize a wide variety of special events such as fun runs and walks, training groups, in-store educational seminars and talks, clinics, medical screenings and much more!
Sign up for our monthly newsletter to stay up to date with the latest information about our store, events and services.
Running Changes Everything!
Locations
Maitland
120 Independence Lane
Maitland, FL 32751
M-F: 10am - 7pm
S: 10am - 6pm
Su: 12pm - 5pm

View Store
Orlando SODO
25 W. Crystal Lake St.
Orlando, FL 32806
M-F: 10am - 7pm
S: 10am - 6pm
Su: 12pm - 5pm

View Store
New Smyrna Beach
433 Canal St
New Smyrna Beach, Fl 32168
M-F: 10am - 7pm
S: 10am - 6pm
Su: 12pm - 5pm

View Store