Fleet Feet Sports Nashville has been hosting training programs for well over a decade. Read the following first hand accounts to get an idea of the difference that training programs can make in your life!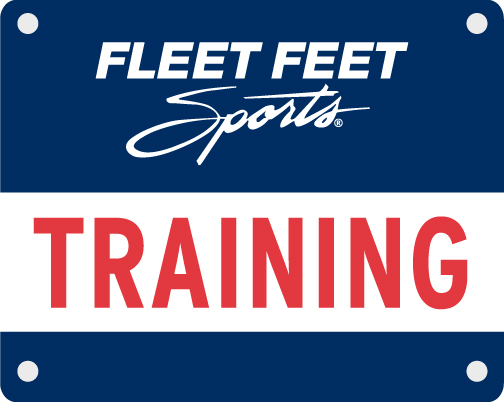 "Great to be a part of a group striving for a similar goal and feel like your being held accountable so you don't take the easy way out!"
"I love the caring and wonderful staff and pacers working with us. Running has changed my life for the better."
"I thoroughly enjoyed my time in this training program. On race day I felt fully prepared and was not nervous because I knew I had trained appropriately. This program provides an excellent opportunity, particularly as a "beginner" runner, to train and successfully complete my first half marathon."
"Being out of running for a while made me second guess myself if I could come back. However, I came and spoke to the personnel in Fleet Feet that knew me and they encouraged me and had faith in me, as well as, reminding me of the relationship you build with your mentors to get you "ready!" I cannot tell you how exciting it has been, not only to be running again, but to see my former mentors training in the marathon! When I would see them on the course they would smile, give me a high 5 and many words of encouragement. The expertise of the Fleet Feet staff to keep you in the proper clothing, shoes, nourishment and battling stress and strains is priceless. I love it all! FLEET FEET ROCKS LIKE NO OTHER!!!"
"This was my 7th half marathon training program. I loved it as I've loved all of them. I enjoyed the different routes and having a group to run with. I fall into a rut when I run on my own so it's great to meet in different areas and learn new routes. The extra things are great too (like access to the PT's, discounts on massages, shirts, etc. Thank God for the wonderful people who put out the water stops. It is so helpful and appreciated. Look forward to the Fall training program!"
"I had a great experience training with Fleet Feet. It is my first half marathon and I would not make it to race day without them. My pacers really helped to give me some tips for race day along with motivation to get through the toughest parts of the run. They made me a runner!"
"I have run 12 half marathons, and I have trained for all of them with Fleet Feet. I love the fact that no matter what pace you are, you do not have to run/walk alone. I also love how well resourced Fleet Feet is, and how we are connected to great businesses that help us make it to race day in addition to the great training program."
"Pacers and organizers were always friendly and supportive and no question was ever too trivial, ever. They went above and beyond with knowledge and communication making us all feel important and welcome."
"Loved it. The staff and pacers cared so much about my development - it was a great experience that I would recommend to everyone."
"Fleet Feet training was definitely worth it. I made great friends that were there to support, encourage and suffer through the long miles together. My group helped keep me accountable to my weekly training as well. I could not have asked for a better 1st time experience marathon training with Fleet Feet! Even if race day didn't go as planned...my pace group made every mile worth it."
"The opportunity to train with others certainly helped the miles go by. I tend to train alone and typically fall victim to over-training, but to have pacers and groups to run with definitely mitigated those problems. Add to that the camaraderie and conversations, and this training group can't be beat. I'd recommend it, without reservation, to any pace or experience level!"
"The Nashville Fleet Feet training programs have taught me how to run safely and confidently and to put a check next to a bucket list item! The programs provide the needed accountability, support, resources, and encouragement to be ready to meet your goals. I feel trained and happy when I approach the start line:) Thank you Fleet Feet Nashville!!"
"This is my first half marathon I have run and trained for and I can honestly say it was the best decision to join the fleet feet group. It was so helpful having a group of motivators running with me every Saturday morning through rain, snow, and heat all the way until the end. I like to look at the word TEAM and realize it really means "together everyone achieves more". I will definitely be signing up for the next training!"
"I love running with Fleet Feet training group! It encourages me and pushes me beyond what I ever believed possible! I would never be able to do this without this group! Thank you for everything!"
"I just started running in January. I became an extremely good runner so quickly! The training is top notch, and I had the best pacer!! She is amazing and went above and beyond for her group! I will definitely be signing up again!!"
"In January 2016, I decided to sign up to do my first 5K after never running more than a mile in my life. After running a few more 5Ks in the spring, I decided to take on the half marathon in the fall to raise money for a charity. Having never run more than 3 miles, I was nervous, but determined. A coworker recommended that I sign up for the Fall Fleet Feet training because the course are planned with water stops too! She said it would help give me motivation to get up every Saturday for the long runs. She was right! I found that I actually looked forward to the runs. It was fun to meet other new runners and have the encouragement each week to keep up with the training miles. When it came time for race day, I was able to run the entire half marathon, and even beat my goal time. I was so proud and decided to continue running. I saw so much improvement to my health and my energy level that I didn't want to stop. I just completed the Spring training and have now finished my second half marathon. A year ago, I would not have thought it was possible. I highly recommend it!" 
"My experience with fleet feet was amazing. They were so insightful and so encouraging. I knew after every run, whether I was strong and confident or weak and weary, that someone would cheer me on or provide an uplifting comment. The people involved in this training cycle were super inspirational and I just wish I could thank each of them individually. This season was great! I can't wait for the fall."
"I joined the Fleet Feet training program to run the Nashville marathon. Having run two marathons previously, and always having trained on my own after researching and trial and error, I wanted to join a group for support and to break 4:00. I was really apprehensive about running with a group, but I was nervous for nothing! From the moment at that first run, meeting everyone and making friends, it was such a great experience! My pacer is such a great guy, supportive, encouraging, and it was so much easier running with the group and talking about this and that, getting advice, hearing about other's struggles and successes kept me on track and motivated! Plus it was a lot of fun!! I love Fleet Feet and I could not recommend their training program enough! I don't think I'll ever train for a marathon on my own again."
Program Start: ex: Sunday, January 18th, 6:00pm
Program Fee: ex: $100 excluding race fee