Speed+Play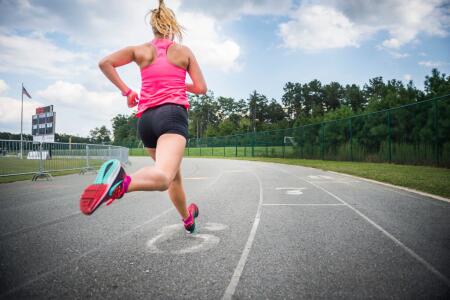 Increase your speed and strength this Summer! 
Would you like to become a more efficient runner? Would you like to become a faster runner? Would you like to change up your workouts with a track workout once a week? Do you want to try some new workouts? Do you want to get stronger to make your running better? If you answered yes to any of those questions, then Fleet Feet Summer Speed+Play is what you are looking for! Do not let the word "speed" scare you. Speed+Play is designed for runners and athletes of all levels and experience. Come out to Speed Sessions for 7 weeks in a row, complete the workouts, and it is almost impossible to not be a faster, stronger, more efficient runner at the end of the program.
Summer Speed+Play is a 7 week program that begins on Tuesday, June 19th, 2018 and ends Tuesday, July 31st, 2018. Speed+Play are offered each Tuesday at 5:30 AM at Franklin Road Academy.
Speed+Play registration cost $60 and includes:
personalized pace schedule
post-run full body workout
coaching by Nashville's best
weekly emails full of info and mojo
a great time with other runners
Super sweet participation swag! 
Speed+Play FAQ- Know before you go! 
---
Summer Speed+Play is focused on shorter distances and is perfect training for summer 5k or 10k distances.
Winter and Fall Speed Sessions is more focused on longer distance running and a great complement to any spring half or full marathon training program.
For more info, email laurel@fleetfeetnashville.com.
Program Start: February 20th, 2018
Program Schedule: Tuesdays,5:30 AM at Franklin Road Academy
Program Fee: $75
Description: Don't let the name scare you off. If you can complete a 1 mile run then Speed Sessions are for you. Our twice annual Speed Sessions training program is a great way to stay race ready and mix up your weekly running miles while becoming a more well rounded runner.