2018 Hendersonville Spring Marathon Training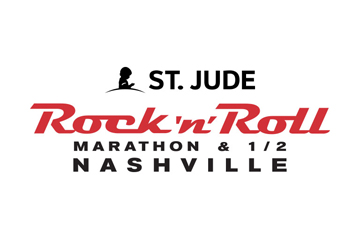 Welcome to 2018 Hendersonville Spring Marathon Training!  As always we will offer several different programs to meet everyone's different goals and ability levels.  But a few things will remain the same between them all - a super fun and encouraging environment full of unique opportunities, best-in-town perks, and professional run training.  With a new training location in Hendersonville and other group run options during the week, we think we have the most versatile and PREMIUM training programs in town!  Check out all of the details below to see what program suits you best.  We are super excited for what the new season will bring with all of our incredible friends and participants!
Read about Our Training Program FAQ's
Spring Marathon Program Details
Great gear provided by our sponsor Brooks Running 
Professionally designed and proven 16-week training schedule
We have the following running pace groups for the half marathon training...

3:30, 3:45, 4:00, 4:15, 4:30, 4:45 and 5:00

Participants should be able to run a minimum of ten miles comfortably before training begins and a weekly mileage of twenty miles. 
Our programs are progressive in nature, with each week building upon the last - slow, steady and consistent!
Training Begins with a Kick Off Open House & Pace Group Meet and Greet Event on Wednesday, January 3rd at 7:00 PM in Hendersonville. This is a great chance to gear up, ask questions, and get to know the routine before you start training. 

 Note this day is NOT a workout. 

First Official Group Workout is Saturday, January 13th, 2018 at the Hendersonville Fleet Feet location at 6:30 AM.
Fully supported group long runs complete with refueling stations, turn-by-turn routes, and our WORLD FAMOUS Pace Group Leaders!
Optional Saturday post-run informational clinics, injury screenings, product demos, taste testing and more - all in conjunction with our local community partners
Comprehensive weekly newsletter (a must-read to be "in the know" on the up coming week's training details, logistical information, group specials and events etc.)
Complete access to Training Program Coordinator, Head Coach, Pace Group Leaders and Fleet Feet Sports Owner and Managers (phone numbers, email, Facebook).  After all we are one big family and we are here for you!
Complete access to Results Physiotherapy, our trusted medical partners, including FREE injury prevention screenings scheduled throughout training
Registration
Coaches & Pace Group Leaders
Our pace leaders are experienced runners that have gone through our program before, some of them many, many times.  Are you interested in becoming a Pace Group Leader?
Participant Perks
Team Fleet Feet Sports and Brooks Running short sleeve training shirt
And most importantly, being part of a group whose staff, coaches, and Pace Group Leaders will all get to know you personally, understand your goals, and are truly invested in your success.  We're your new training family!
More fun, surprise events and goodies along the way - we don't give it all away just yet!!
Fleet Feet Sports 26.2 Car Sticker at the end of the training! 
Post Race Party!
After the Rock n Roll Nashville Marathon you are invited to our big post race celebration party! This party is all about celebrating you and your great accomplishment! We bring in great local drinks as well as other nice treats to help make it a party to remember!  Don't forget to wear your medals! 
2018 LOCAL Training Program Sponsors
The sponsors of our training programs are far more than just a logo on a shirt. Each of them will add exceptional value to your overall training experience.  They bring unique qualities and products to our group that we think make our training program the most well-rounded, fun, and valuable in town! We think you'll agree!
Results Physiotherapy - Official Wellness & Injury Treatment and Prevention Partner (our original partners, true family)
Hendersonville Spring Marathon Training More Info »
Program Start: ex: Sunday, January 18th, 6:00pm
Program Schedule: Saturday mornings at 7:00 AM
Program Fee: ex: $100 excluding race fee