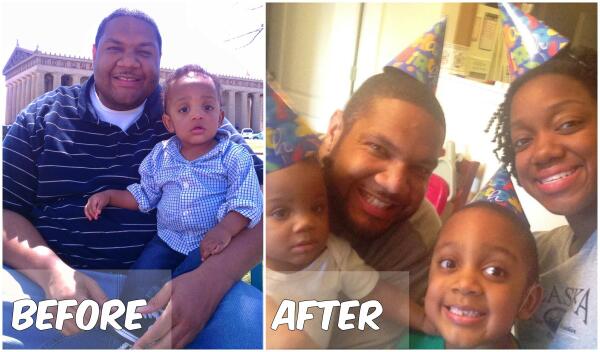 MOTIVATION will get you started….DEDICATION will keep you going.
I realized I was in the worst shape of my life when a coworker and friend told me about TON OF FUN, so I decided to right away to join.  I didn't make it through the warm-up in my first workout at Quest Performance without having to stop and catch my breath.  Although I thought I was physically strong, I was far from "fit."  I was significantly overweight, had poor eating habits and very little physical activity.  Motivated by TON OF FUN, I made the decision to make my health and getting fit a priority.
After losing almost 25lbs so far in TON OF FUN, I reflected on something a friend told me the first of many times I talked about starting my fat loss journey, "It's simple, but it's not easy."  I don't think I really understood what that meant until I fully committed to changing my health and my life.  There is no "magic pill" or "special diet"….I have just been making better choices by cutting most of the packaged, fried and fast foods and I am working out 3-4 times a week.  I am simply eating smaller portions, eating more often by planning snacks between meals and tracking my calories. 
I say simply, but it's not easy to stay dedicated to a lifestyle change.  As we all know, life happens…work gets stressful, family is demanding, there is never enough time, and unhealthy food and not working out is easy and convenient. 
In these last several weeks, I have realized that most importantly you have to be committed to yourself and your health.  Set short term goals, manage what you put into your body, and be intentional about eating right and being active.  Speaking from experience, you won't get healthier by accident…and NOTHING tastes as good as being healthy feels!   25 down…..75 to go!
Dave Martin