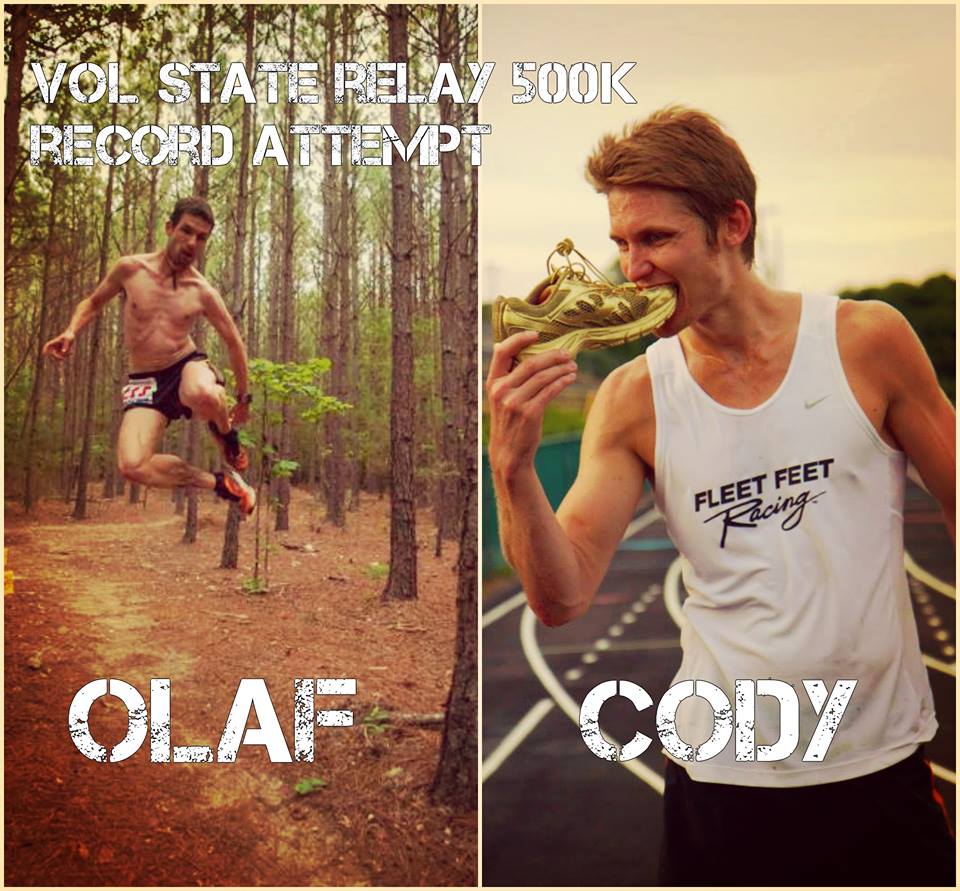 Olaf: Well, last week was challenging. Time was scarce and the weather did not cooperate and miles were as a result rather average. However, morale is still high and I am looking forward to a good week. At the moment I am not sure if I will run the Tom King Half marathon or 5k but will make a decision soon. In two weeks is the Music City Ultra where I will very likely run the 25k and then tag on some training miles. Running for a week in the new Fleet Feet Team uniform and love it. Nike nailed it on that one. I want to wear the long sleeve at all times
 See you next week, The Olaf.
 Cody:
We are less than 8 weeks from the relay.
I sit down across from Olaf for lunch and we share some small talk, but we quickly grow quiet and our stares distant. The elephant sits in the corner. Out of the corner of my eye I see Olaf spoon a mouthful of bolts and wash it down with motor oil. He gives me a sideways looks and goes back to eating.
For Olaf, training plan goes in; effort comes out. Scott programs the workouts; Olaf executes. Daily departure time is 4AM. This is the grind of Olaf. Good distance running isn't flashy. There is no fast track to fitness. It is, as Edmonds puts it, the routine. Consistency. Olaf embodies this. Each day has a plan, which he uploads the night before as he dreams of robotic sheep. Olaf has the rare mix of grit and talent.
This past week was solid with three good workouts, plenty of miles, and lots of food. A couple of solid tempo runs are always a good test of fitness, and we did one of the hardest mile workouts to date with an increased interval pace. I finally had a chance to strip off the Nike Dri-Fit pants that have done me so well through the winter, though it looks like they'll go right back on.
Both of us just want to the relay to start. Any more time and we'll have run ourselves into the ground. 
- Cody