The Boston Marathon just came and went and I wasn't there. I was supposed to be there. I qualified and registered. Plane tickets were bought. 
Hotel rooms were booked. And my sights were set.  But it turns out my husband had an important event of his own that I needed to be at even more than Boston.

This was a difficult realization to come to terms with and was made even harder by the fact that I didn't realize there was a scheduling conflict until 
about halfway through some of the most consistent training I'd ever managed to do. I laid out my training program the old-school way with a sharpie and big
piece of white poster board and marked off each day like a ten year old marking off the last days of school before summer. The path was laid out before me and I was following it religiously. Then I found myself on a long plane ride with my husband with the rare chance to actually talk without the constant stream of distractions that sometimes seem to define our life together. We started comparing notes and that's when we realized that we had a Boston problem. My heart sunk and I know his did too. 

We all have to make our choices when it comes to balancing between ourselves and the people we love, and while it was disappointing to decide not to run, I had the memory of last year's race to help me keep perspective. It was my first time ever running the Boston Marathon and although I know that every year there is special, the year after the bombing had a very specific feeling of love and resiliency to it. I was overwhelmed by that feeling and incredibly inspired to be surrounded by so many passionate runners. For his part, my husband dragged our three children, including our 6 month old son around Boston cheering me on. All of them wore t-shirts (and a onesie) he had designed and made in honor of my race. He went the distance to make that day special for me. That made it ok for me to let this one go to support him.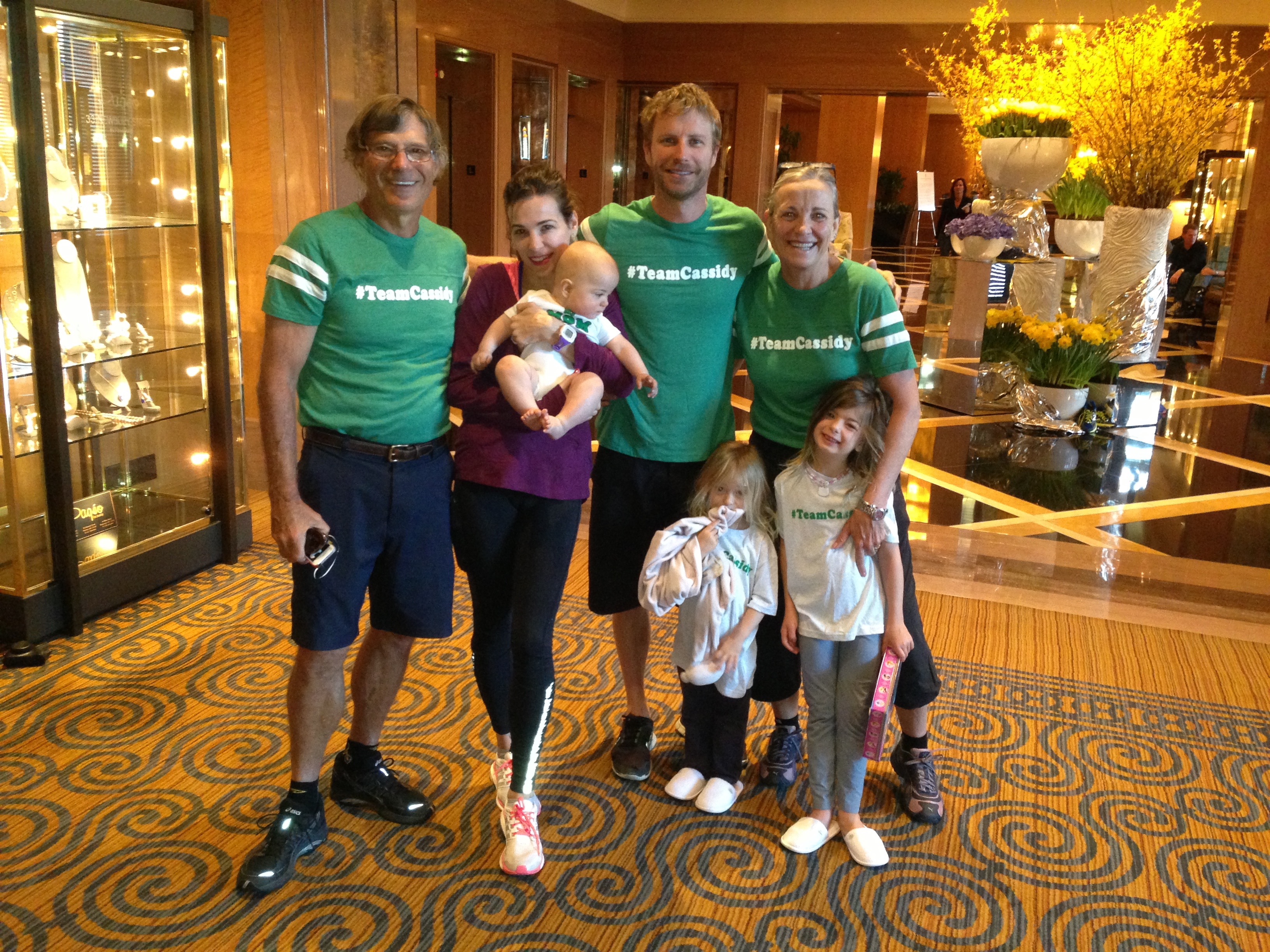 I also learned something during the sudden switching of gears from training with hopes of a PR in Boston to not running Boston at all. I realized how 
much having a goal matters to me and how much it impacts my running.  Like I said, my training had been in full gear and was going great. I'd set aside the hours for my long runs and was feeling as motivated as I've ever felt training for a race. My mileage kept creeping up every week and my body and my spirit kept responding in kind.
It was all going so well. Until I found out I wasn't going to Boston. Then everything pretty much went to……well, it changed. Drastically.

I'm not exaggerating when I say that I went from solid, even occasionally exhilarating, 2 1/2 hour runs to feeling exhausted, bored, defeated and generally over it after two miles. Most days I didn't want to run at all and when I did I was simply going through the motions. My runs were largely spent waiting for them to be over, which they often were quickly because I would quit. Without Boston, my motivation spontaneously evaporated. And it didn't just feel mental. It felt physical as well. I would have thought that the training I had been doing over the previous months would have kept me feeling good, but it didn't. Without that goal ahead of me, everything flatlined. Running just became exercise. A workout. Ew.

It took a conversation with a friend about six weeks later after I'd bitched and complained about how bad my runs were going to wake me back up again. 
Well, WHAT ARE YOU GOING TO DO NEXT? she asked in a way that suggested "DUH" at the end of the question. In the midst of coming to terms with not 
running Boston I had never even considered that question. I had been thinking almost exclusively about what I wasn't doing rather than thinking about what was next. My friend and I started talking about upcoming races.  I chose my next goal and went for a run that day. I honestly couldn't believe how immediate the difference was. My happy energy returned. I felt physically different during my run. I was moving forward again. 

This is all to say that for me, simply having something that I'm heading towards - regardless of what that is, where it is or how long it is - is so incredibly important to the quality of my running. It wasn't just Boston that I had been missing. I'd been missing my sense of direction. That thing on the horizon I'm looking forward to.  Having that focus gives me a sense of purpose that feeds every part of running experience. I can run without it, but it's just not the same.

And so I will hopefully see some of you this weekend at the Rock 'n' Roll Nashville. I'm running the half, which is the goal I set out for myself on that day when my friend gave me a needed, loving shove forward. 
Good luck and congrats to all who will be out there.
Love,