What are your goals and resolutions for 2017? 
We asked our staff about some of their fitness and non-fitness goals for the upcoming year and are happy to share with you some of our favorites.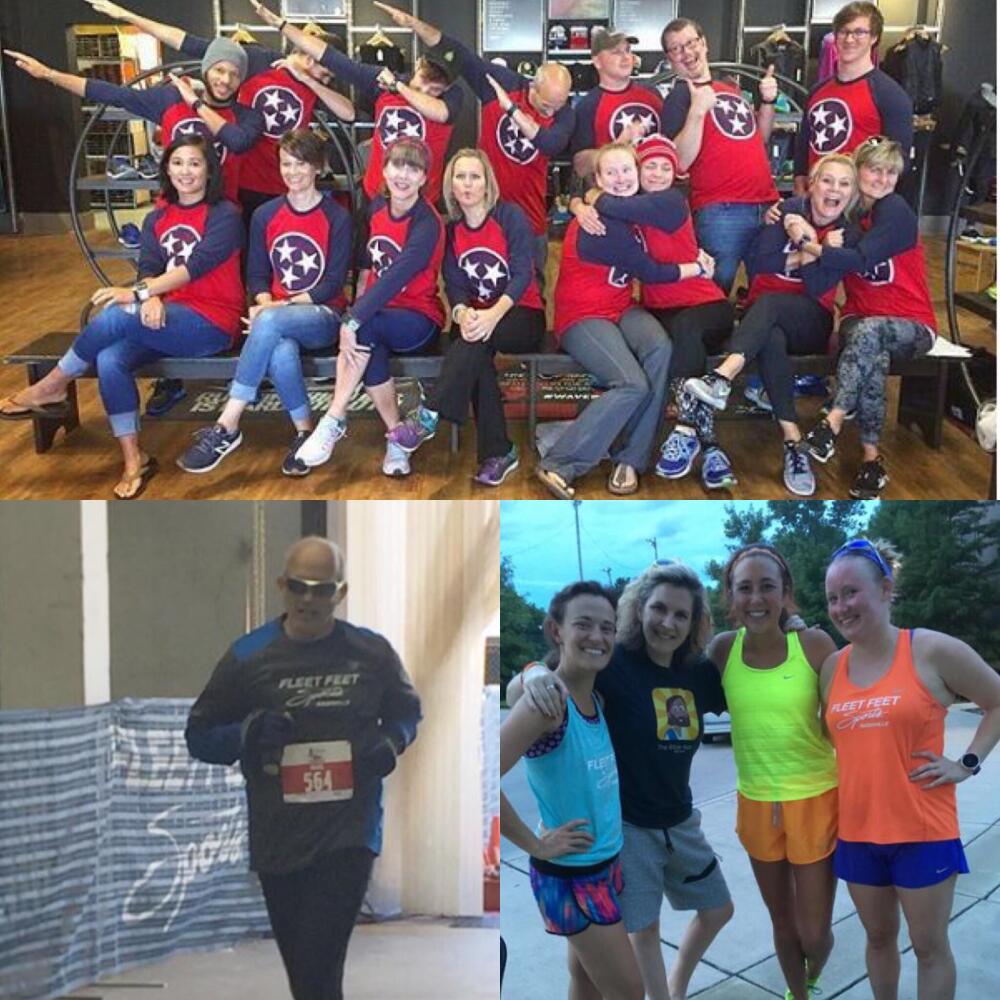 Kyle Whalum
I have a couple of goals for the year. My first big goal for the year is to get a lot more sleep. As a father of a newborn and a natural night owl, my goal is to try to get to sleep by 10 or 11 at the latest. My other goal is to get back to consistent strength training, specifically running-functional strength like hip and glute activation. This past year, I've watched each ab disappear one by one and I never want to see that again. 
Christi Beth Adams 
One statement I hear from customers all the time is, "I bet you run a TON!" In reality, most owners lament that once they became running store owners they had no time to run. My goal for 2017 is to try to get 4 workouts in a week and to average 10,000 steps a day. Usually my goals are all or nothing, but I'm going to show myself a bit more grace this year if I get off track!

Hunter Hall
My goals for 2017 are to improve the small addition parts of my overall health in order to become a stronger runner. The two biggest ones that I struggle with are diet and core/strength work. I want to make the goal easy enough to not overwhelm me, so my goal is to do 30 pushups, 30 situps and 3 minutes of planks each day. Another goal of mine is to pack myself a lunch and only eat lunch out one time a week while working at the store. 
Alex Mimlitz
My first goal for the year is to get out of my comfort zone a little bit and get to know more people from different walks of life that I might not normally interact with. My personal goal on perspective is to see every single moment as an opportunity to make the world a better place. My fitness goals for the year is also stepping out of my comfortable athletic history of running track and cross country and make the leap to an ultramarathon, something that I have never attempted before.