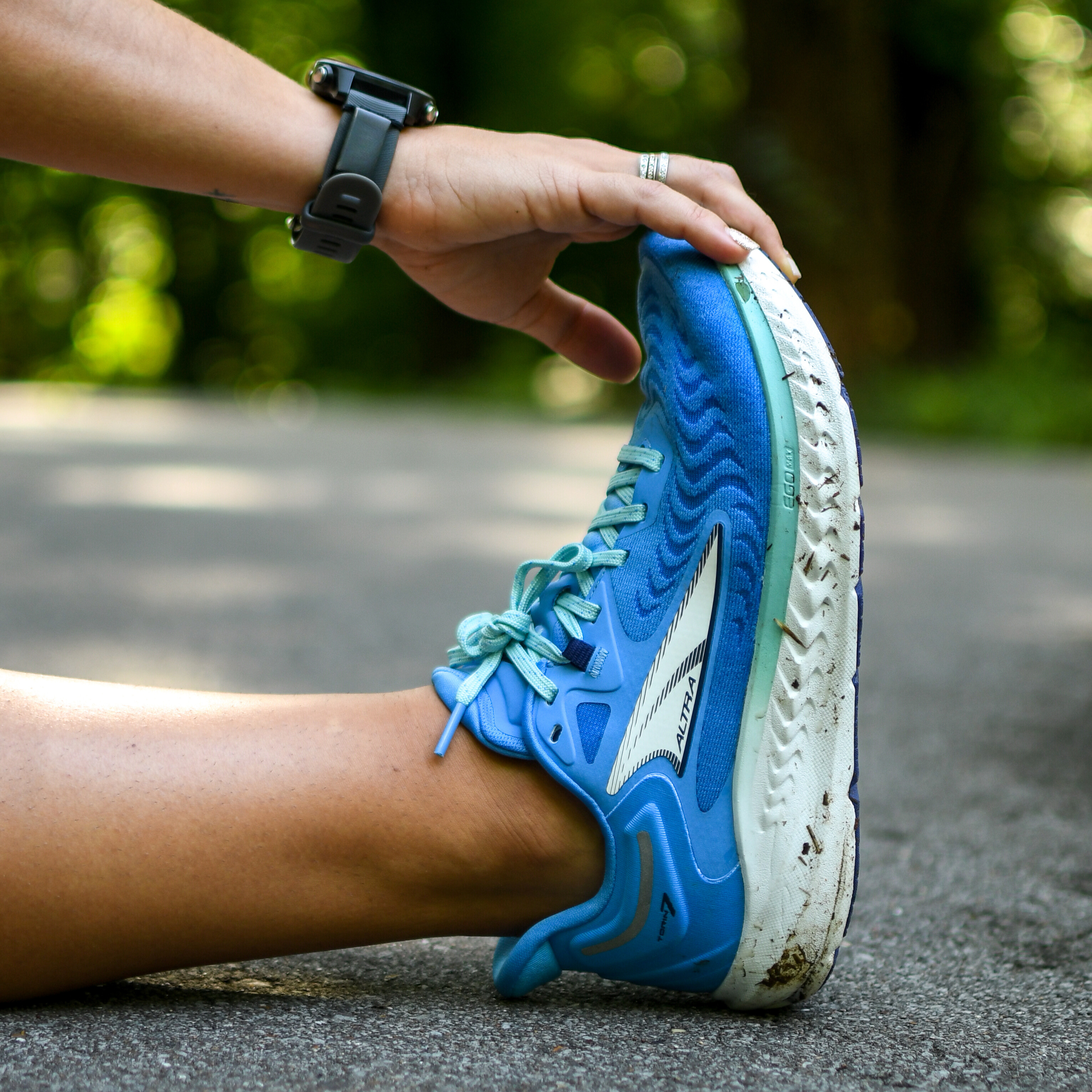 The staple of Altra's road running line launches into its seventh iteration with an amazing new update. Here's what's changed and what we love about the all-new Altra Torin 7.
The Specs
Weight- 8.1 oz women/9.8 oz men
Drop- 0mm
Stack Height- 30mm
Category- Neutral
What's New?
The new Torin boasts an all-new upper with a plethora of improvements from previous models. The shoe features a thicker tongue which is a huge update from its predecessors. The new mesh material increases the shoe's breathability while giving it a lighter-weight feel. Lovers of a plush cushion will be a fan of the shoe's 2mm increase in Altra's ultra-soft EgoMax foam.
Run-Tested Feedback
I added the Torin to my shoe rotation for my half-marathon training. Despite its stack height of 30mm, the Torin 7 feels extremely light on the foot. I wore it on a few of my long runs and felt protected underfoot without feeling weighed down.
As a wearer of the Torin 5 and Torin 6, the new materials, especially in the tongue, felt more comfortable than ever before. Despite the new mesh and tongue, I still felt that same secure yet roomy feeling that drew me to the Torin in the first place.
The increased stack height was definitely noticeable and took some getting used to, but I do love the increased softness of the shoe which gives it much more comfort. This is a perfect shoe for someone who wants to give the Altra brand a try for the first time and is coming from brands such as Hoka or ASICS where they would be accustomed to a more plush feel.
A classic shoe for Altra, you still get that lovely, roomy toe box and balanced cushioning that provides a much more natural underfoot feel that, to me, is the icing on the cake.
Who Is This Shoe Good For?
This is the perfect shoe for runners looking for a more cushiony daily trainer or dedicated shoe for long runs and recovery days. Walkers will also love the softness the Torin provides. Fit-wise, those with wider feet or someone looking for a more roomy experience will also be a fan of Altra's signature Footshape toe box.
Head into a Fleet Feet Nashville store today to give the all-new Altra Torin 7 a try!