WE CARRY SIZES 32-44, CUP SIZES A-E
 LET OUR EXPERIENCED STAFF HELP YOU FIND THE SPORTS BRA THAT'S BEST FOR YOU!
---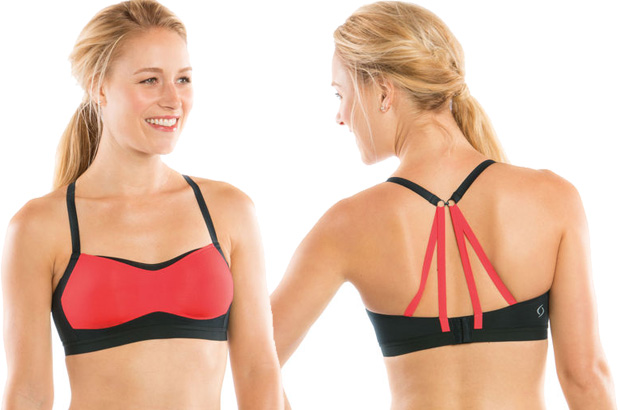 Not all sports bras are created equal…
A good sports bra helps to eliminate breast movement and must have:
The ability to wick moisture, particularly between the breasts
Breathe ability for a cooling flow of air.
Ability to dry quickly
 Correct proportions and contours to minimize chafing
Straps that do not dig into the shoulders
A band that does not shift or bind
Soft thread to minimize skin irritation
There are three main types of sports bras:
Compression (Least support)

Designed to press breasts flat, as a single unit, to minimize movement

Best for A and B cup women

Compression/Encapsulation

Designed to encapsulate each breast and press them to the chest

Best for C, D and some DD women

Encapsulation (Most Support)

Looks more like regular bra

Offers the most support by harnessing each breast individually
A sports bra's fit is an integral part of its support:
The band of the bra should be offering the most support
The cups of the bra keep the breast in place and provide additional support
The straps are designed to do the least amount of work.
A good sports bra will fit more snugly than a regular bra.
Test for control with jogging in place or jumping jacks
The band should not ride up with activity
Remember that the life of a sports bra is approximately 6-12 months or 52 washings.
The Journal of the American Medical Association recommends that women get an hour of exercise per day.