Tuesday, August 14th at 6:30pm, come join your fellow Ragnuts and aspiring Ragnuts for an uber informative clinic on all things Ragnar Relay.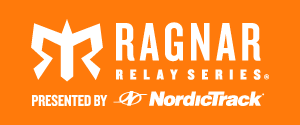 Led by race director Leslie Keener, you will get an overview of the course, including the changes to this year's route and finish line area, hear about what to expect when running from Chattanooga to Nashville in two days, and ask questions like "does the van stink?" or "what do I eat?" (the better question is what not to eat!)
All attendees will get the chance to win some cool Ragnar gear including headlamps, LED lights and reflective vests along with a $100 Fleet Feet giftcard.
During this event, pick up relay necessities such as a LED light, reflective vest and handheld hydration bottle, all for $30 (retail value $43). All Petzl headlamps will be on sale also!
Also, during this event, we will be hosting a shoe drive for Soles4Souls, the official charity of this year's Ragnar Relay Tennessee.
Round up your team and join the fun!