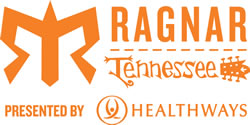 12 runners + 2 vans = The challenge to get from Chattanooga to Nashville on foot in one weekend!
The Ragnar Relay is making its fourth appearance to Tennessee October 25th and 26th. On Tuesday, August 13th at 6pm, you will have the chance to meet a Ragnar Race organizer, meet your competition and win some Must Have prizes such as a $100 gas card!
 
Round up your team, head to Fleet Feet and let's get CRAZY!