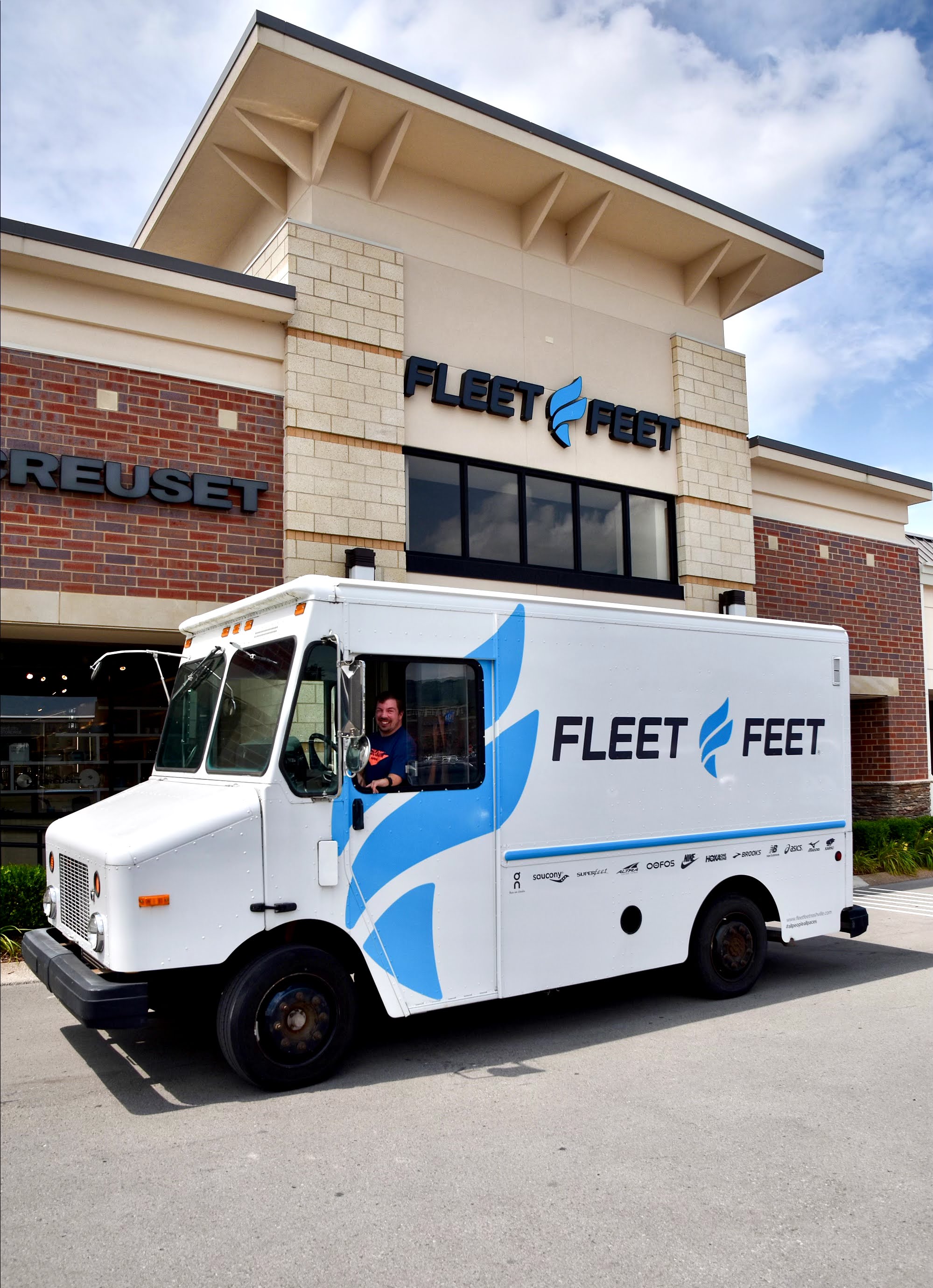 You've seen her around town and you love her, but do you really know who Bessie is??
She's our trusty mail truck tasked with delivering goodness all over Nashville! Bessie has the unique job of housing all of our donated and returned shoes so that we can get them on to the feet of people in our community who need them.
How does it work? Well, you're probably familiar with our generous 60 day "Happy Fit Guarantee"; it's a big reason so many people shop with Fleet Feet! It also means we do occasionally get shoes returned that are in near-perfect condition but are not something we would sell as brand-new. These shoes get sorted and put on to Bessie along with gently used shoes donated from you. We then coordinate with local non-profit organizations to offer community fits and make sure those who need shoes have them. Some of the organizations we work with are:
Nashville Rescue Mission
Room In The Inn
Healing House
Behavioral Care Center
Morning Star
Matthew 25 Ministries
Eli's House
and more
How can you get involved? First and foremost, we need your shoes! You've probably heard us say that the typical life-span of a running shoe is 300 - 500 miles. Depending on each person's daily routine, that can be anywhere from a few months to a year. If your shoes are older than about 12 - 18 months, it's time to consider replacing them. Bring us that gently used pair and we'll clean it up to donate. Each of our three stores has a designated donation bin just for this purpose.
Secondly, let us know if you work with or know of a group that we should partner with.
Third, join us on a community fit! If you have a passion for helping others we would love your help.
Email Bessie@fleetfeetnashville.com to contact our shoe donations coordinator.