The human foot was designed to adapt to uneven, natural terrain, yet our world has become flatter, harder, and less natural thanks to man-made surfaces, like concrete sidewalks, tile floors, and paved roads. For your foot, it's exhausting. The unique Superfeet insole shape compensates for harder surfaces, and adapts the two-dimensional midsoles built into today's shoes for a better fit.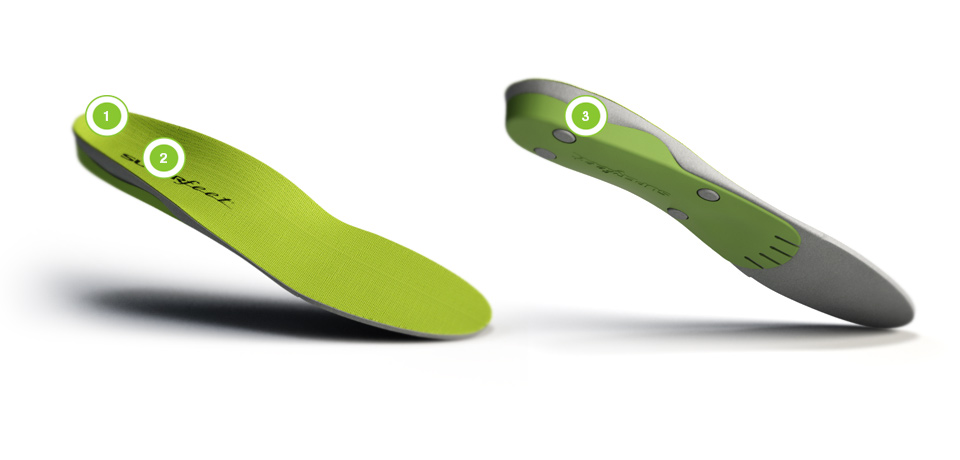 Key features of each Superfeet Insert
1. Structured Heel Cup - Encapsulates and positions the soft tissue under the heel, maximizing natural shock absorption.
2. Rearfoot Support: The support you feel under the back of your arch and the front of the heel is the distinct Superfeet shape stabilizing the rearfoot.
3. Firm Stabilization: A firm foam layer and a stabilizer cap combine to create the supportive shape that Superfeet are famous for.
Superfeet inserts can benefit anyone who wears them. Whether you are running, walking, or working -- Superfeet will provide you with scientifically developed arch support, shock absorption, and stabilization. We have Superfeet inserts for all foot and arch types, and are happy to help fit you for the most effective insert for your feet!