Congratulations to Beth Whipple for being chosen as the Nathan Pro of the month by Nathan Sports! Here is what our top selling hydration brand had to say about Beth in their July newsletter: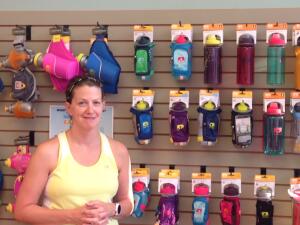 "The team at Nashua requires every

runner to carry hydration on group runs.

Sound familiar? All stores that do this

report a higher-than-average hydration

conversion rate. We also love Beth's

handwritten creative notes inviting customers

to "Try me on!"
Come visit us today to learn more about our hydration products!