The Fleet Feet team is comprised of the most passionate individuals in running specialty. Their focus is centered around giving our guests the best possible experience time after time as well as ensuring you achieve your needs in lifestyle, fit, customer service, training and product.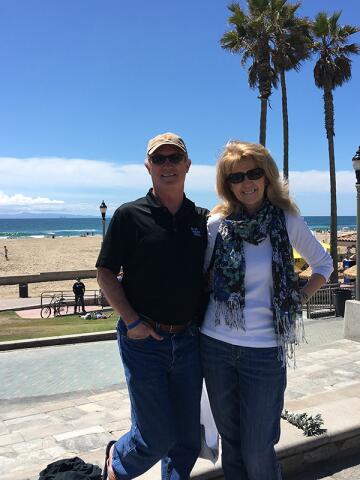 Paul and Cathy Rogers
Owners
Paul and Cathy are following their dreams in a number of ways.  First and foremost, they are now living in an area that has always been dear to them.  They honeymooned in Myrtle Beach 1983 and spent numerous vacations in the area, always dreaming of coming back to stay.  Over the years, they have lived in Germany with the Army and circled the States twice, plus a stint in Canada.  Not letting the grass grow under their feet, they moved 17 times and had two wonderful sons. Shawn is our store manager and Kyle is an accountant in Lexington, KY.  In 2016, their dream to settle in Myrtle Beach became a reality when they were given the opportunity to own Fleet Feet Myrtle Beach.
Paul graduated from the United State Military Academy and earned an MBA in Finance from San Jose State University.  He spent 8 years in the Military then over 20 years in the corporate world.  He has worked in the industrial and medical industries, but always had a passion for running and fitness.  Paul ran his first 5K in 1980, and fell in love with the sport.  He ran his first marathon, Berlin, in 1983, and has since finished 16 more along with numerous other races.  He is excited to help other people start down the healthy lifestyle path and to achieve their goals.
Cathy has B.S. and M.A. degrees in Education from Oklahoma State University.  She spent 30 years in the classroom teaching mostly middle school.  While working in the Department of Defense American School in Vilseck, West Germany, she also coached the track team.   From skiing:  water, downhill and cross country, to running, tae kwan do, and yoga, Cathy has always been motivated to stay fit.  She is happy to be in Myrtle Beach sharing her enthusiasm for fitness!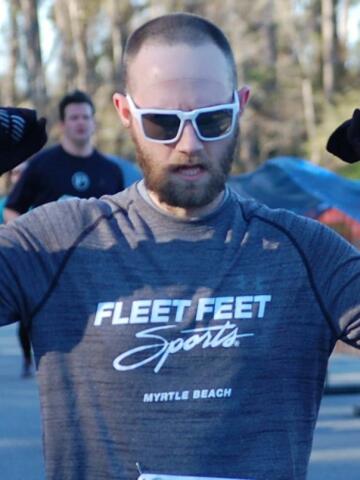 Shawn Rogers
Store Manager / Owner
Shawn studied at the University of Kentucky from 2008 to 2012, obtaining a Bachelor's Degree in Marketing. Thanks to his family, he is now able to live his dream of owning a business while still helping his community, whether it's inside the store or out at events and group runs. Throughout the years, he played soccer, football, ran track, and participated in cross country. Shawn continues to run today to help stay active and share in the sport with customers and friends.