NEW YEAR SPRING TRAINING
FLEET FEET MURFREESBORO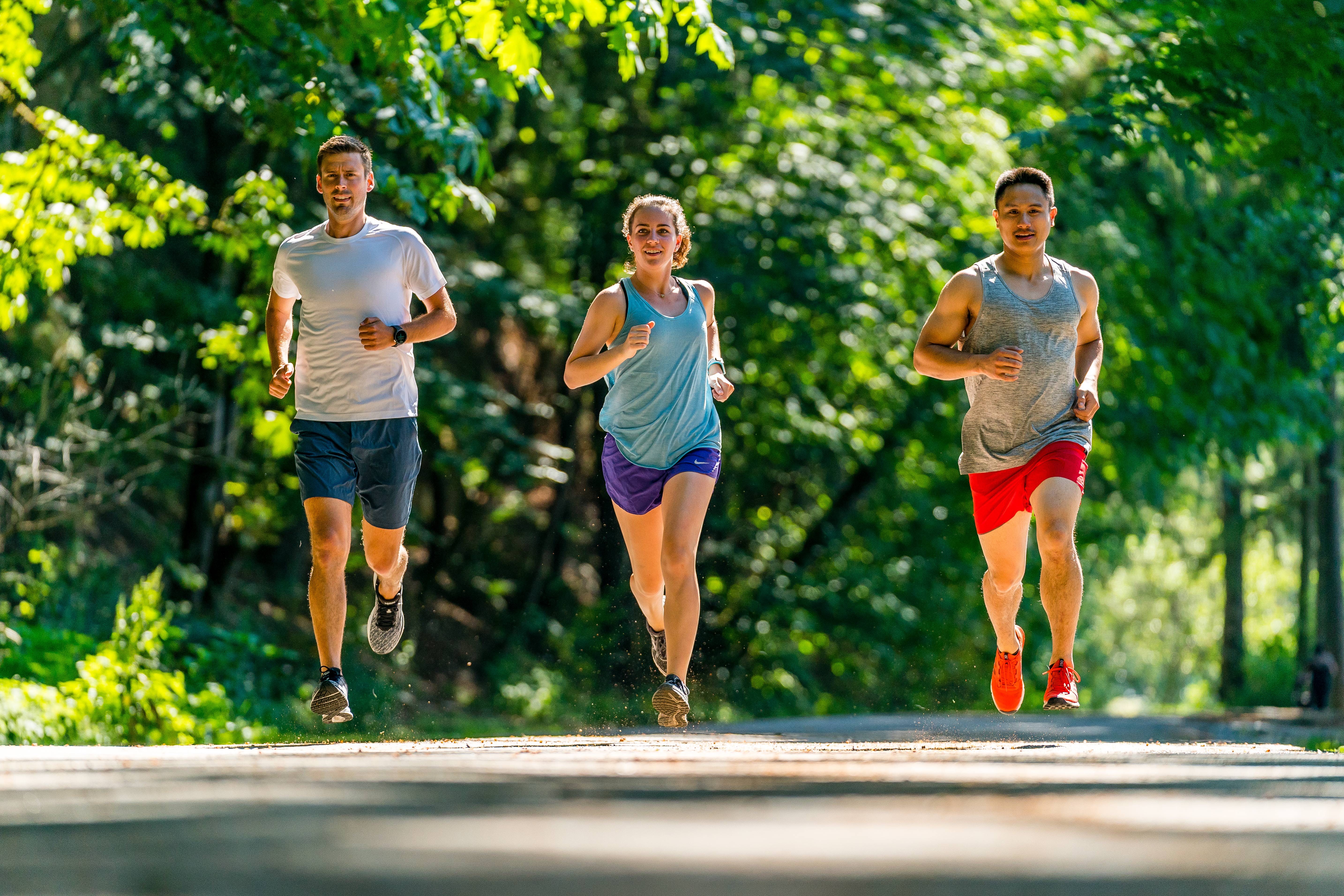 We are VERY excited to announce our New Year Spring Training Program for 2022!
We will offer tailored training plans, hands on coaching from our head coach, Rebecca and her assistant coach, Corey - both avid runners and part of our Fleet Feet family!
The program is geared to help those wanting to complete a half marathon (or improve their overall event performance). No matter your experience level, from walker to experienced runner, start your year off with a proper foundation. Join us as we work into a higher volume training and prepare for spring races. With four coach led progression levels (one each month) join us at the level that works for you. We will have nutritional advice, expert advice for proper shoe fit, running form and cross training/recovery.
This program is ideal for anyone who is able to Run or Run/Walk 3 miles in 1 hour.
Group runs will take place on Monday Evenings at 6:15pm and Saturday Mornings at 8am.
Monday @ 6:15pm @ the Gateway
Saturday @ 8:00am @ Barfield Park
Rebecca comes to us with a very impressive running & coaching resume...a little more about her below:
Rebecca attended the University Of Michigan, and is a very accomplished runner.
Her coaching experience includes being the Assistant & Associate Head Coach for both Men's & Women's Track & Cross Country teams at Indiana University (2007 - 2014).
Her coaching skills have helped develop one National Champion, sixteen BIG TEN Champions, two BIG TEN Team Champions, fifty-two All-Americans, eight Top 10 Team Finishes and was an integral part of Indiana's first BIG TEN Cross Country Championship in 30 years.
Her running achievements are even more impressive than her coaching accomplishments. Rebecca attended the University of Michigan, graduating in 2007.
She was Captain of their running team for 3 years, was inducted into their Hall of Fame in 2016, and in 2003, the Cross Country team placed 4th in the world. Rebecca was also Captain of the World Jr. XC team and is a 3x All-American/3x BIG TEN Champion.
She also has 10 BIG TEN team championships under her belt.
We hope to see you at our first group run on January 17th!
Questions? Please email: coach@fleetfeetmurfreesboro.com
New Year Spring Training Program - Murfreesboro
Program Start: Monday, January 17th, 6:15pm
Program Schedule: Monday's at 6:15pm, Saturday's at 8am
Program Fee: $40-50, $85-100, $275-300 (Excludes Race Fee)
Description: A progression training program with the option to participate entirely or join in for the portion that works best for your fitness level (there are 4 levels, one each month).