HALF MARATHON TRAINING
FLEET FEET MURFREESBORO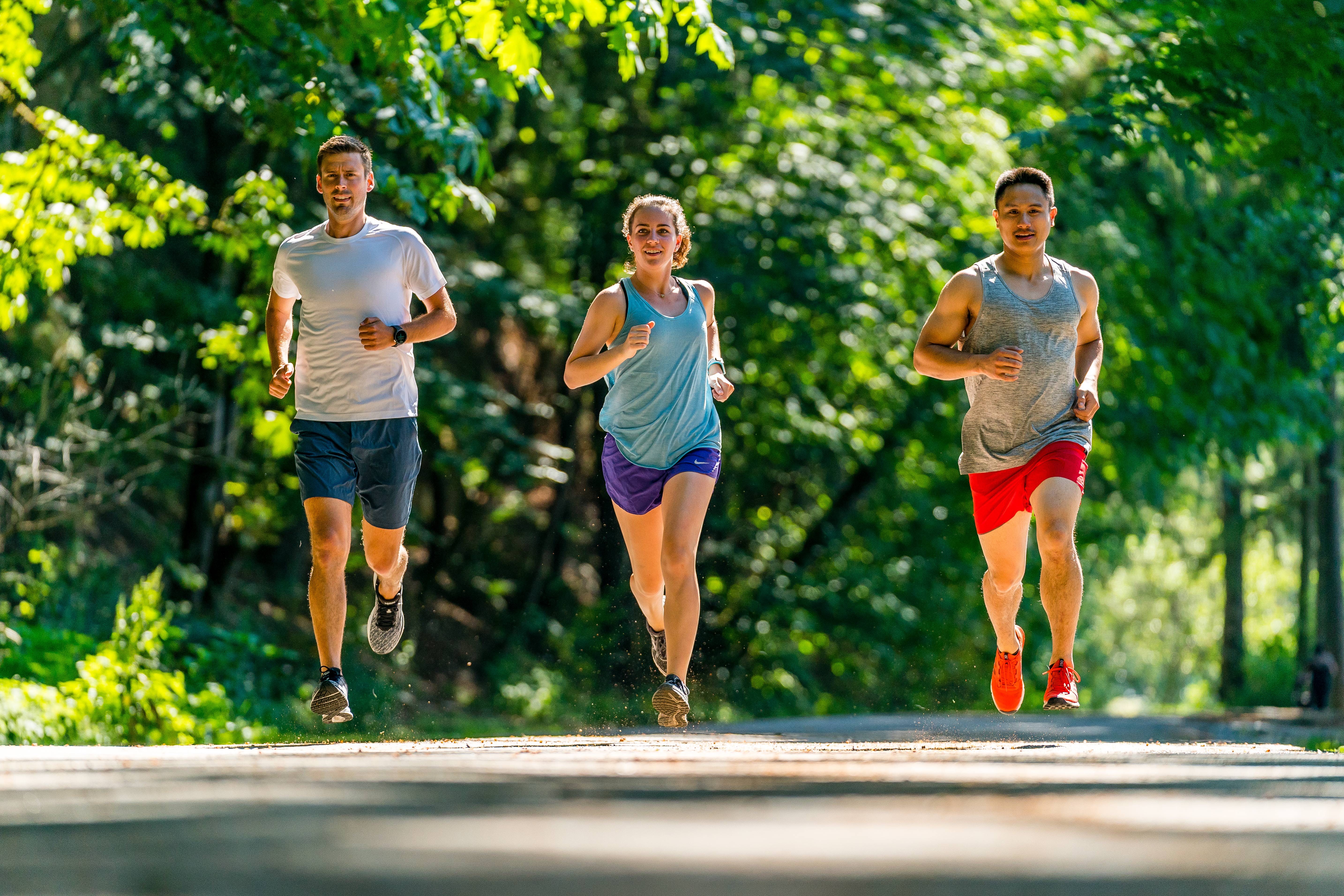 We are VERY excited to announce our new Half Marathon Training Program for 2021!
Program info meeting will be held Tuesday July 13th, 6:15pm, at Fleet Feet Murfreesboro. Meet the coaches, ask questions, take the first step to hitting your goal!
This program will run for 12 weeks at a cost of $75.
Group runs will be held Tuesday evenings at 6:15pm, and Saturday mornings at 7am; meeting at Fleet Feet Murfreesboro and various spots around town.
Nuun hydration will be provided at each group run. Every participant also receives a technical singlet.
Our goal race for this program will be the Murfreesboro Middle Half Marathon.
We will offer tailored training plans, hands on coaching from our head coach, Rebecca and her assistant coach, Corey - both avid runners and part of our Fleet Feet family!
Rebecca comes to us with a very impressive running & coaching resume...a little more about her below:
Rebecca attended the University Of Michigan, and is a very accomplished runner.
Her coaching experience includes being the Assistant & Associate Head Coach for both Men's & Women's Track & Cross Country teams at Indiana University (2007 - 2014).
Her coaching skills have helped develop one National Champion, sixteen BIG TEN Champions, two BIG TEN Team Champions, fifty-two All-Americans, eight Top 10 Team Finishes and was an integral part of Indiana's first BIG TEN Cross Country Championship in 30 years.
Her running achievements are even more impressive than her coaching accomplishments. Rebecca attended the University of Michigan, graduating in 2007.
She was Captain of their running team for 3 years, was inducted into their Hall of Fame in 2016, and in 2003, the Cross Country team placed 4th in the world. Rebecca was also Captain of the World Jr. XC team and is a 3x All-American/3x BIG TEN Champion.
She also has 10 BIG TEN team championships under her belt.
We hope you can attend our info session & hope to see you at our first group run on July 27th!
Questions? Please email: coach@fleetfeetmurfreesboro.com
Murfreesboro Half Marathon Training More Info »
Program Start: July 27th, 6:15pm
Program Schedule: Tuesday 6:15pm, Saturday 7am
Program Fee: $75 excluding race fee
Description: 12 week training program Goal race: The Middle Half Info night: July 13th @ 6:15pm First session: July 27th @ 6:15pm