Q Point Heated Recovery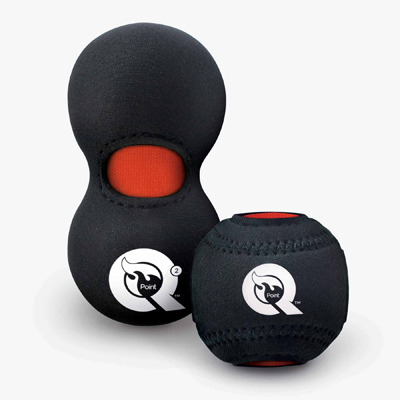 This product is recommended by Results Physiotherapy. Lightweight and compact enough to take with you. The QPoint and QPoint2 are the size of tennis balls. Keep one in your gym bag or bike bag.
Firm pressure can help sooth knots and tightness in muscles. Lighter pressure is indicated for more irritated symptoms; greater pressure may be applied as tolerated.
QPoint enhances pressure therapy with heat. The addition of heat increases blood flow and relaxes the tissue. It aids nutrition and the removal of unwanted chemical buildup in the muscle. With pressure plus heat, muscles are soothed more quickly than with pressure alone. So you get faster workout recovery.
The QPoint and Q2 are lightweight (4.2 ounces and 8.4 ounces) and compact to fit easily inside a gym bag.
*Caution: please follow instructions when heating up this product in order to avoid causing injury or damaging product.