Does the thought of all the sugar in Starbucks drinks make you cringe? Just a little? Me, too.
Do you still go to Starbucks? Absolutely!
Are they robbing you dry with all the Bonus Star enticements?
Do a mobile order, earn a Bonus Stars!
Order a seasonal beverage, earn 3 Bonus Stars!
Is it just me...? No?
So they've perfected basically every coffee drink.
But sometimes it's fun to play around with what they've perfected.
Ingredients:
1 cup ice
1 cup sweetened vanilla almond milk (unsweetened was not quite sweet enough)
1/2 cup Starbucks Cinnamon Dolce Coffee
2 T Half and Half
2 1/2 Squares Organic Dark Chocolate
*I admit I eyeballed all of this, so these are guesstimations of the actual amounts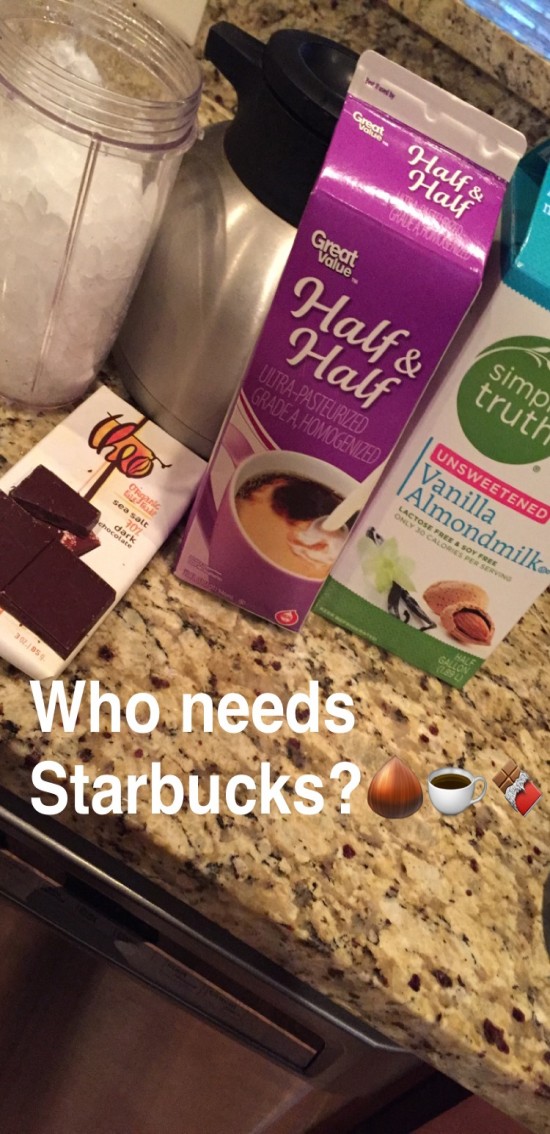 Directions:

Dump in whatever Blending Machine you possess. Blend.
Sprinkle 1/2 of a Pirouette on top for fanciness
Stick other half of Pirouette in like a straw for added fanciness 
Enjoy!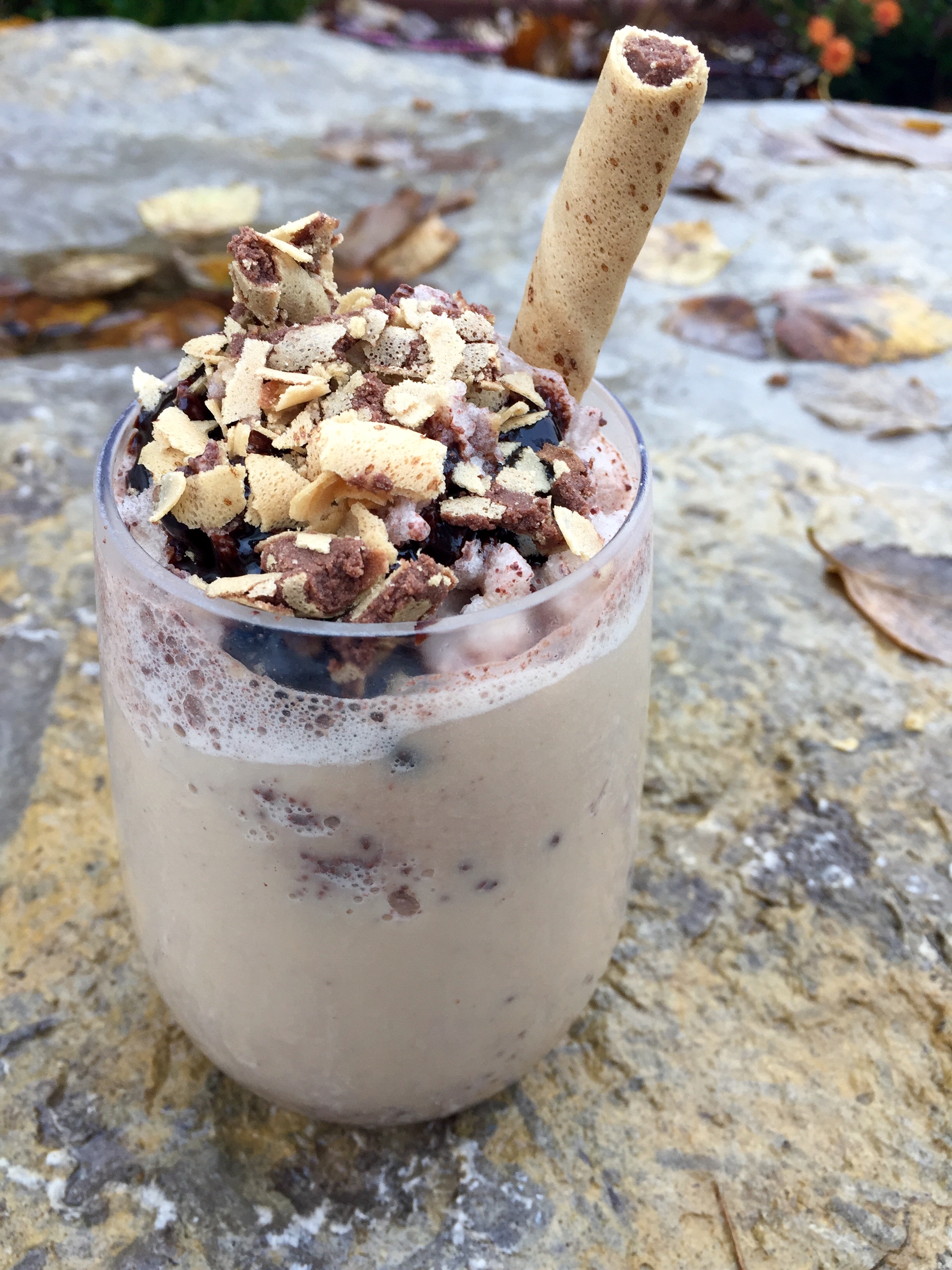 Now is this going to taste exactly like a Starbucks Cinnamon Dolce Latte? Absolutely not. I'm not a barista, and chances are neither are you -- hence why you're reading this. But was it tasty? Yes! And you saved calories and money!