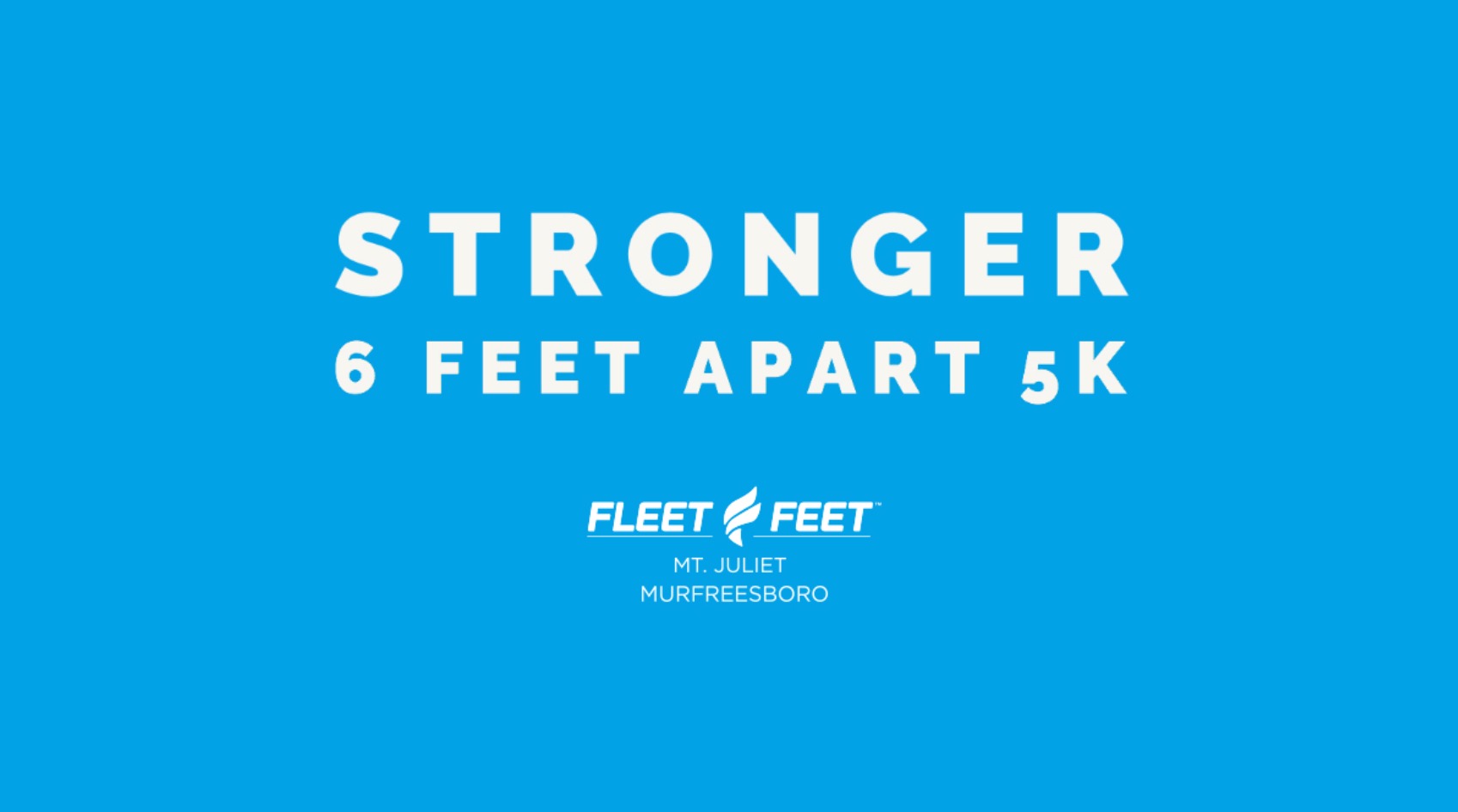 We're stronger together. Run or walk a 5K (or farther) on April 4th and be apart of the movement. We encourage you to get out and stay active. Take a picture of you completing the 5K (or farther) and share with us on social media to receive a $5 gift voucher off of your next purchase at Fleet Feet Mt Juliet or Murfreesboro. Through your posts we can come together and support each other in running, which is NOT cancelled.
Encourage your friends to join, but make sure you stay 6 feet apart!
Note: You may complete this race at any time virtually on April 4, 2020. Be sure to share your completion photo.