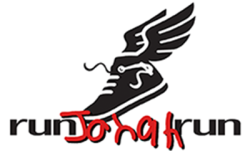 START TIME:
 Saturday November 10/2018 @ 7:30am CST
PRICE:
 $35.00 Race Fee + $3.00 SignUp Fee 
REGISTRATION:
 Registration ends November 9, 2018 at 6:00pm CST 
What it is all about: 5K family race, in honor of Jonah, to raise awareness and funds for pediatric pulmonary hypertension. Jonah was a ten-year-old boy who loved life. Everyone knew and loved Jonah because of his love for everything and everybody. His life was cut short in June of 2015 at the age of ten due to complications of pulmonary hypertension, which is a progressive lung disease with no cure. All proceeds from the race go to the Pulmonary Hypertension Association and The Barst Grant to research pediatric pulmonary hypertension. Come fight the PHight for Jonah and don't forget to wear red! That was Jonah's favorite color!
Items with registration: Every early registration by November 1, 2018 includes a T-shirt. This year will be long sleeve shirts. There will be a few extra shirts but register early to guarantee your size. Keep checking back for other amazing giveaways!
Medals: All registrants will receive a finisher's medal. Must complete the race to receive. In addition, there will be an overall top male and female winner; top 3 male and female winners in the following divisions: 19 and under, 20-29, 30-39, 40-49, 50-59, 60 and up!  So run it fast!
Fundraising: As a registrant, you have the opportunity to earn your registration fees back. If you fundraise $100, RunJonahRun will refund your registration fees. RunJonahRun can't find a cure without you! Remember, this is always for Jonah and how he will be a hero for others as he is for his mom and dad.
Packet Pick-up: Packet pick-up will be at Fleet Feet Murfreesboro on Thursday, November 8, 2018 from 10 AM - 4 PM and Friday, November 9, 2018 from 12 PM - 6 PM. Race day packet pick-up will also be available starting at 6:00 AM. Email reminders will be sent to all registrants. 
Giveaways: Each registrant will receive one ticket for the opportunity to win a prize. Prize will be announced at a later date. Early registration includes a long sleeve shirt.