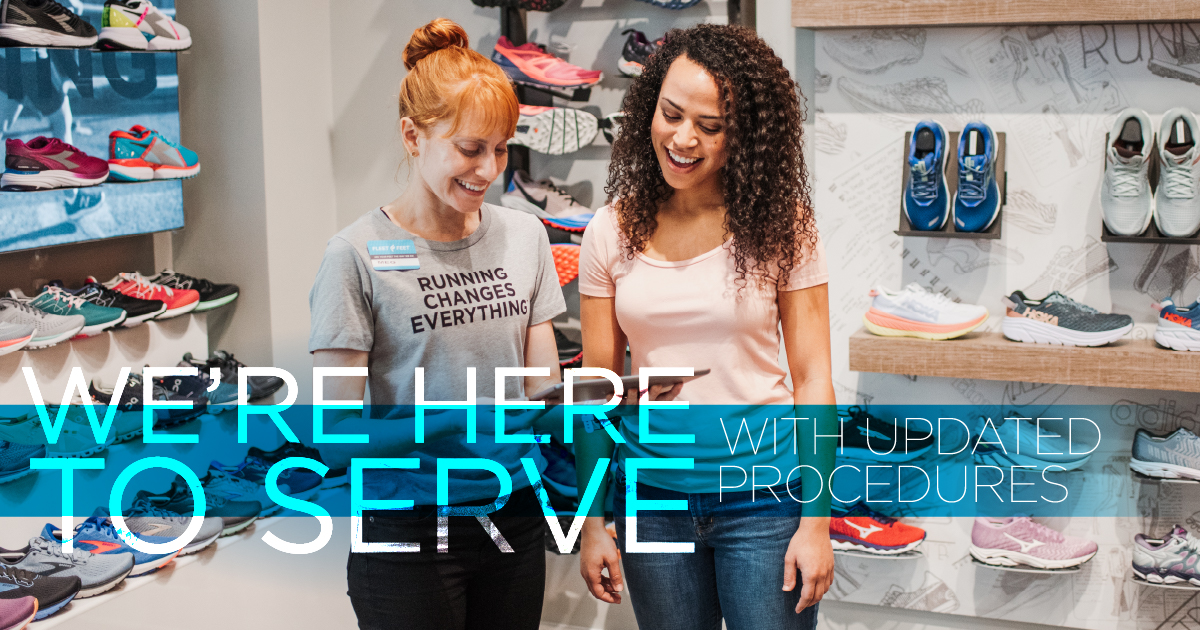 Our in-store experience continues to put the safety and wellness of our customers and staff first. We appreciate you helping us to create a responsible retail setting for our community.
For non-vaccinated customers, we ask that you please wear a mask. Masks will be provided upon request. We appreciate that if you visit us in person, you feel well. If you feel ill at all, please consider using our curbside form or delivery options via fleetfeet.com. We encourage you to call the store so we can check for product availability quickly.
No appointment necessary.
615.494.3141 - Murfreesboro
615.553.4089 - Mt. Juliet
We look forward to serving you!