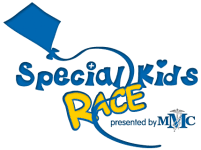 Join this family-friendly event presented by Murfreesboro Medical Clinic & Surgicenter (MMC) to help children with special needs served at Special Kids Therapy and Nursing Center.
SATURDAY, MARCH 7, 2020
The 9th Annual Special Kids Race will be held on Saturday, March 7, 2020, at Murfreesboro Medical Clinic in Murfreesboro, TN. We're talking over 3,000 walkers and runners, four different distances (15K, 10K, 5K, 1-Mile), and one very special reason- for the kids.
DISTANCE
The Special Kids Race offers 15K, 10K, 5K, and 1-Mile distances that are open to both runners and walkers.
COST
Thanks to our awesome sponsors, every dollar of your registration goes back to the kids!
Early bird pricing until January 15th:
- 15K- $60
- 10K- $55
- 5K - $50
- 1-Mile- $25
- Virtual Runner - $30
Special Note:
- A family discount of $5 off per runner is offered for families of 3-6 members.
Cost includes your entry into the distance of your choice, free quarter-zip special event shirt (15K, 10K, 5K runners receive quarter-zip and 1-mile runners receive race t-shirt), free finisher medal, and great treats at the finish line! Best of all, because of our generous sponsors, 100% goes back to the children served at Special Kids!
You also have the option when you register to purchase a $35 VIP upgrade that includes choice of Headsweats visor or hat, VIP parking, and entry into the VIP lounge at the finish line that includes a gourmet breakfast, space heaters, and exclusive porta potties.
START TIMES
15K - 7:00 AM | 10K - 7:00 AM | 5K - 7:10 AM | 1 Mile - 9:00 AM
LOCATION
The event will take place at Murfreesboro Medical Clinic & Surgicenter (MMC) at 1272 Garrison Drive, Murfreesboro, TN 37129. The 15K, 10K, and 5K courses travel through Stones River Battlefield, and the 1-Mile distance loops behind MMC to Old Nashville Hwy and back to the start/finish line.