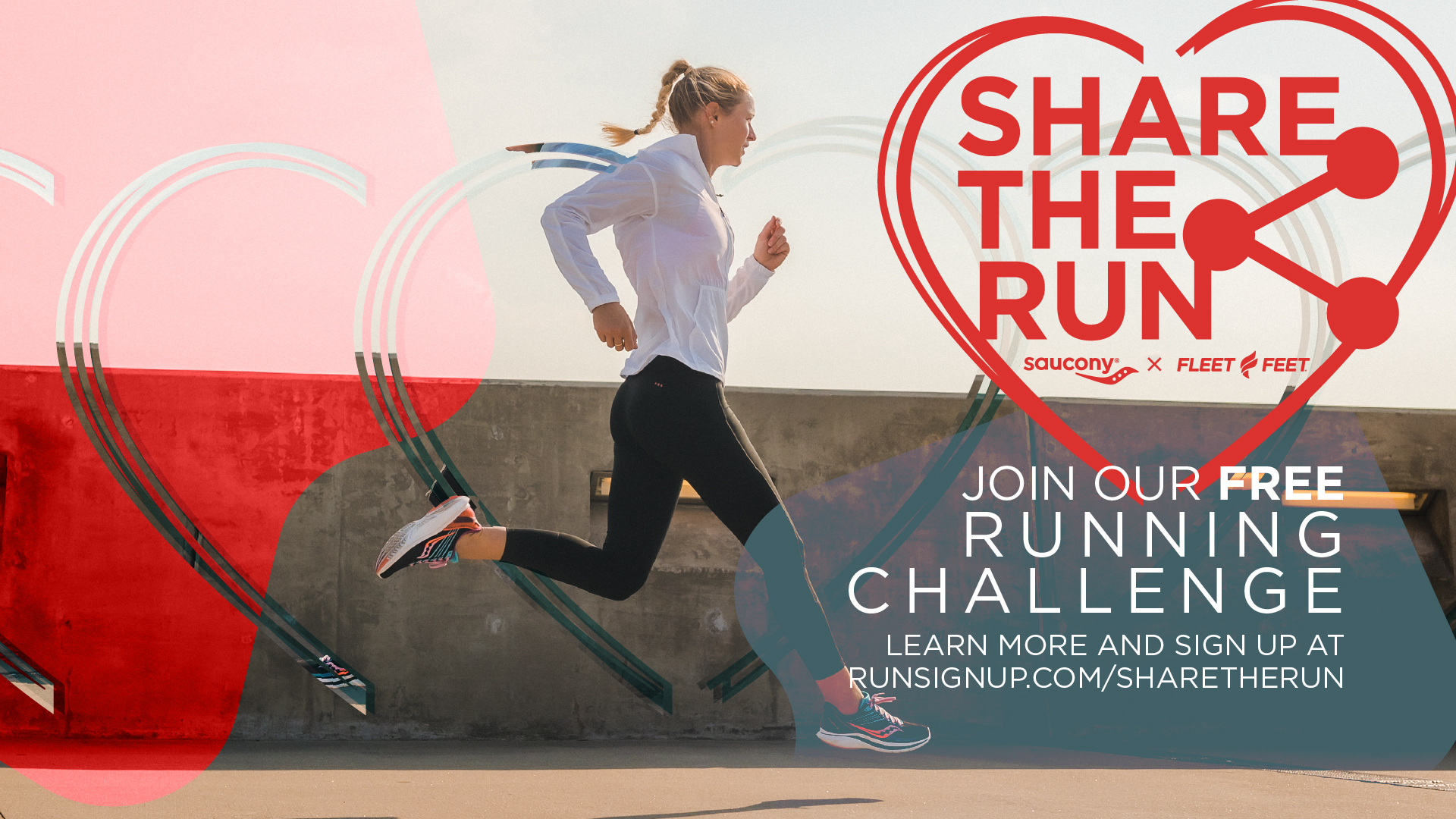 Virtual Challenge
February 1 - February 28
About 80% of people give up on their resolutions in the first months of the New Year. Let's change that.
This February we're teaming up with Saucony to share our love of running and motivate as many people as we can to set goals, log miles, and create lasting habits.
Registration is Free!
All are welcome to join and the only commitment we ask for, is to the goals you set for yourself. Finishers earn $15 Fleet Feet rewards, and the chance to win bonus prizes!
How it works:
Pick 20, 60, or 100 miles to complete over the month of February.
Log your miles.
Complete the challenge.
Sign up HERE.