Back for its second year, we bring you, the Donut Mile - A Family Friendly Event where all ages are invited to participate.
Join us July 21, 2023 at 6:30pm for our 2nd Annual Donut Mile! 4 Donuts in 1 mile, what could be better? Donut, Run, Donut, Run, Donut, Run, Donut, Run, it's that easy!
100% of proceeds from this event will go directly to our friends at The Bridge House located in Lebanon, TN! The Bridge House is Wilson County's first Safe House with a mission of "leading youth out of homelessness and empowering them to live a life that will change a life." We are also hosting a Toiletries Drive the night of the event, scroll down for more information!
This one-mile run will take place in Mt. Juliet at Charlie Daniels Park around the main loop and the Mt. Juliet Police Station. At each 1/4 mile there will be a table where you must stop and finish 1 donut before proceeding. Totaling 4 donuts and 1 mile. The challenge starts at 6:30 p.m. Plan to stick around to enjoy the block party following the challenge!
Due to space limitations, the event is capped at 150 participants.
Presented by ASICS and Fleet Feet Mt. Juliet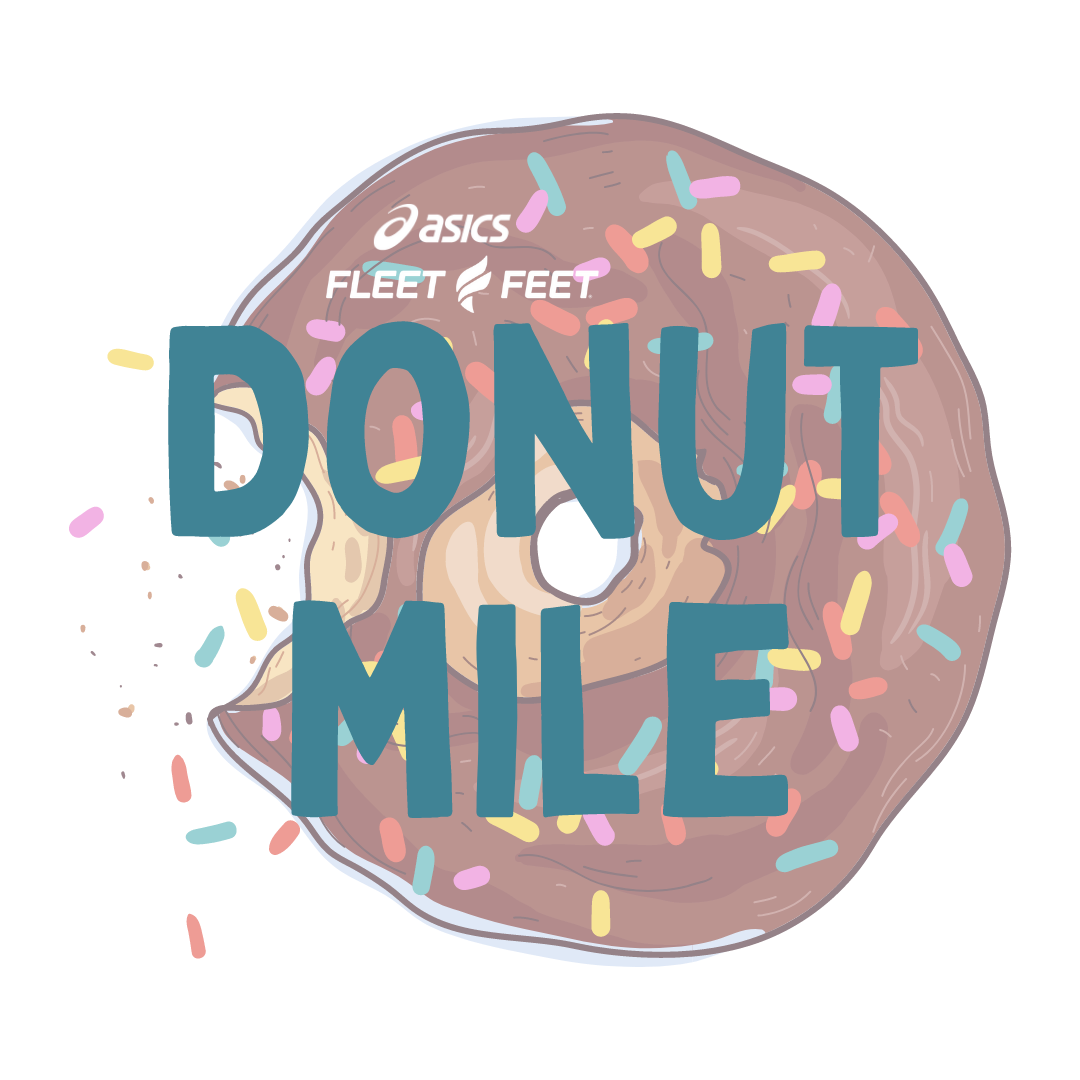 Presented by Fleet Feet Mt. Juliet and ASICS
TOILETRIES DRIVE
The night of the event at Charlie Daniels Park we will be accepting toiletries donations for The Bridge House. The Bridge House has provided us with a list of their current most needed items, and we have a mission of filling their shelves with their needs! See list below. For every 1 item donated, you will recieve 1 raffle ticket in our drawing to win a free ASICS shoe! The drawing will take place on July 21st, the night of the DONUT MILE, but you do not have to be present to win. You will be contacted through the information provided on your raffle ticket.
Let's fill their needs with the items below!!
Women's deodorant
Men's deodorant
Hair Brushes
Hair ties
Body Wash
Shampoo
Conditioner
Lotion
Hair Combs
Baby Wash
***REGISTRATION CLOSES ONLINE AT 2PM ON FRIDAY, JULY 21ST. WE WILL BE ALLOWING WALK UP REGISTRATION FOR CASH, CHECK, OR VENMO ONLY, WHILE SPOTS REMAIN OPEN. ONCE ALL SPOTS ARE FILLED WE WILL NO LONGER BE ABLE TO ACCOMMODATE LAST MINUTE REGISTRATION.