KRISTA DUGOSH, Owner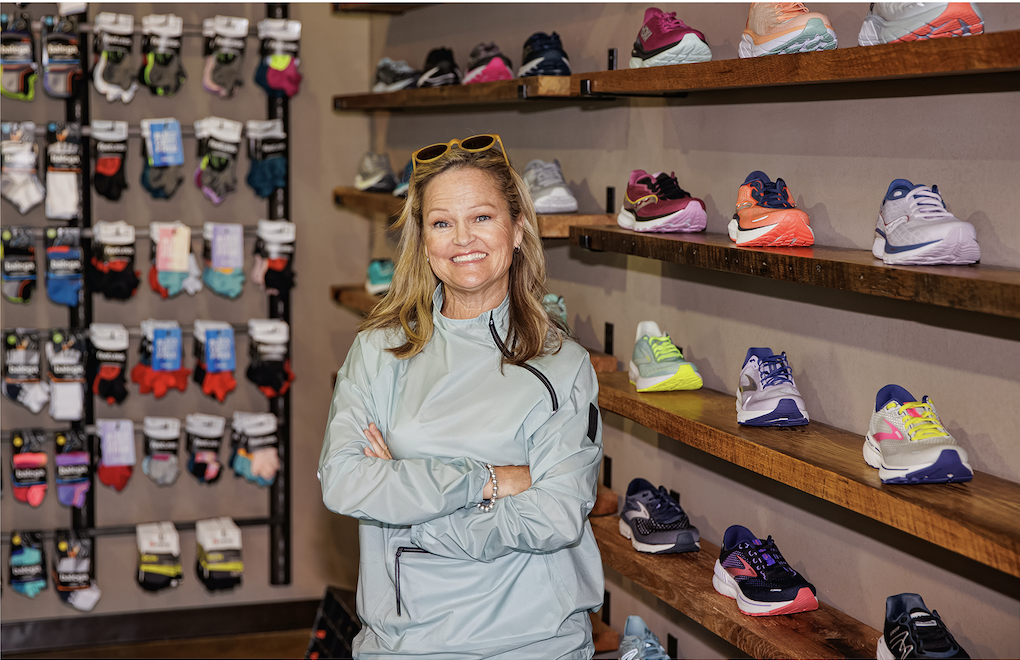 An avid runner since college, Krista Dugosh practices what she sells at Fleet Feet Mt. Juliet and Murfreesboro. Krista is a Board Certified Pedorthist who will help solve your problems in or related to the foot and lower limb. She is an expert in fitting the correct shoe to your foot, and can recommend the correct insert if one is required. She chose Murfreesboro to open her Fleet Feet store because of the hometown feel and "awesome people." She later expanded into Mt. Juliet!
Krista's Exercise Tip? "Start your programs conservatively, you'll be more likely to stick with it! Don't overdo it and over-train. Injuries are yuck!"
---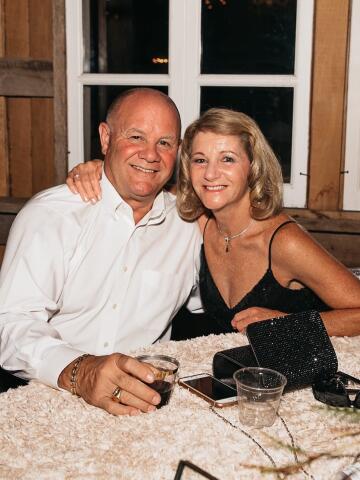 Gail - Operations Manager
Gail moved to Murfreesboro from Mississauga, Ontario, Canada in March of 2012. She trained for her first half-marathon to 'keep a friend company' and hasn't stopped since. She has run several half-marathons and marathons including New York/Chicago and her most favorite - Boston – qualifying and running in 2007, 2008, and 2014. When she's not at Fleet Feet, coaching, or running with her crew around Murfreesboro, she can be found chasing her two adorable granddaughters anywhere and everywhere they want to go. Gail spent 14 years as a swim coach (and instructor) in Ontario and has coached swimmers from development to national level. She loves to share any and all words of wisdom she has acquired to other athletes when and wherever possible. "With all the running we do here, you HAVE to share stories." SEE you on the Greenway !!!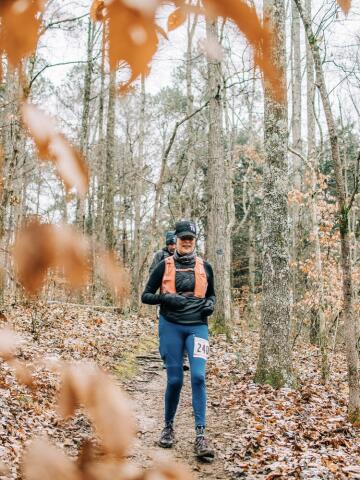 Demetria - Nutrition & Accessory Buyer, Inventory Control, & Floor Lead
Demetria started running in 2012, after a friend, who is a double amputee did the Army Ten Miler with a hand crank bike shortly after he was injured in Afghanistan. Since then, she has completed the Marine Corps Marathon, Richmond Marathon, numerous half marathons and other distances. Her favorite place to run is anywhere with dirt, rocks and mud. In 2018, she ran 40 races to celebrate turning 40 years old. She had one extra race she called "Run to Grow On." Like with every runner, she continues to chase that PR. She loves hitting the gym and spin classes at Garage Barre + Bike as much as she loves hitting the trails. She loves spending time with her husband Ray and they have two dogs, Lupin & Luna.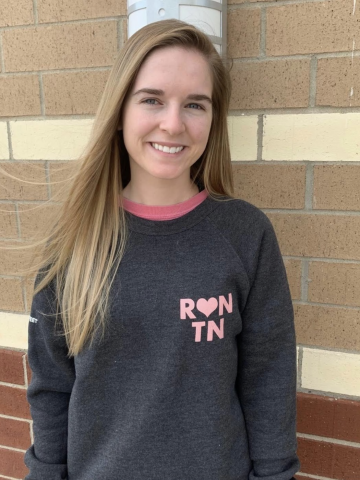 Jordan - Marketing Manager
Jordan has grown up in Wilson County and been an avid runner for most of her life. Attending college at Cumberland University, she has a bachelors degree in marketing that she is thankful she is able to use working in her favorite industry. When she is not at the store, you can find her hiking, traveling, or on the greenway.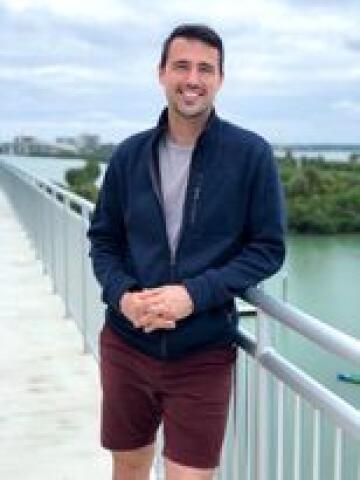 Corey - Retail Experience Manager
Corey has always been highly energetic and often runs counter to the crowd. He grew up in Lynchburg Tennessee and has a Bachelor's of Fine Art from Austin Peay State. He started running recreationally in college for mental clarity and focus. He trained to complete his first half marathon in 2010, he has since completed many half marathons, numerous 10 milers and countless 5Ks. Now, with over 10 years experience under his belt, his next goal is to complete a full marathon and an ultra event. "Being often described as overly enthusiastic, I dive head first into everything. One of the most helpful pieces of advice I've been given is 'Sometimes you need to slow down to speed up!', I find this rule highly applicable to most runners!" Corey hopes to enrich not only the runs, but lives of every person he encounters at Fleet Feet through genuine care and open hearted kindness.
Tracy - Fit Specialist
Tracy grew up in Colorado, and attended the Air Force Academy where she served 6 years before becoming a teacher. She ran competitively post collegiate, with the marathon being her best distance although not her favorite. She moved on to triathlon and more recently bicycle racing. She spends as much time as she can outside and tries to experience everything life has to offer. Tracy loves the adventure of trying new things and meeting new people. She loves her Fleet Feet family!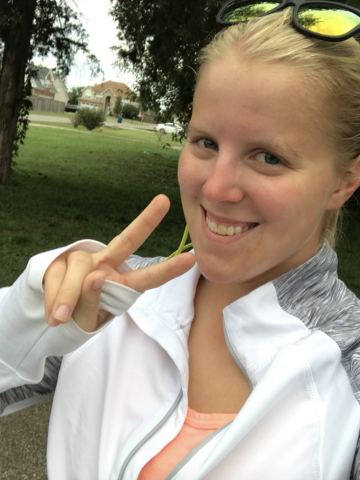 Nikki - Fit Specialist
Nikki started running in 2016 with the goal of running a single 5K race. With the guidance of the wonderful people at Fleet Feet, she succeed with her goal and quickly caught the running bug. Now with a few years of casual running experience, she is excited to help the community the way she was helped on her first visit to Fleet Feet, with a smile, compassion, and the firm belief that a good pair of socks can change your life!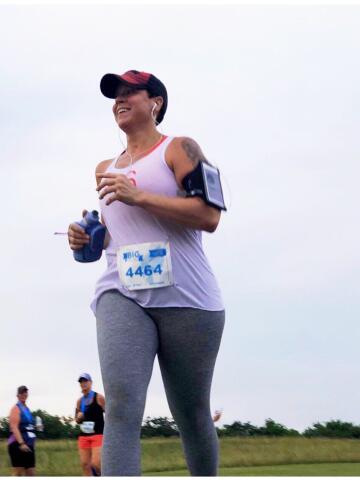 Missy - Fit Specialist
Meet Missy! She works full-time for CHS and has been a part-time employee of Fleet Feet Murfreesboro for a few years. She started her journey at Fleet Feet as a cashier and after 18 months or so decided to become an outfitter. She is an avid CrossFit enthusiast and a lover of smaller runs and races (i.e., 5k and 10k).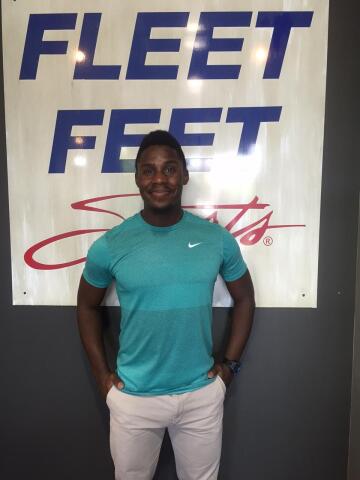 Lyle - Fit Specialist
Lyle was born and raised in NY. He ran track and cross country since the 6th grade. In his time throughout high school he became a League, Section, County, State and Federation Champion in his mid distance races of the Cross country seasons, 800m and 1000m. These led to his first college at SUNY Delhi where he became an NJCAA 10 time all All American honors athlete as well as 6 National Champion titles. That journey led him to finish his athletic career via scholarship at MTSU as an NCAA Conference Champion. He now has his degree in Exercise Science and is a firefighter. His life is with fitness, good health, and making sure his athletes and customers walk out in a great fitting shoe.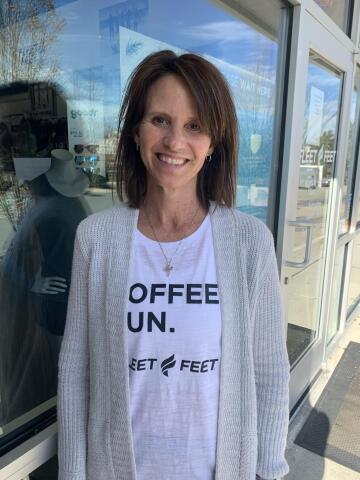 Annie - Retail Experience Manager
Growing up, Annie was a competitive tennis player in high school and college. In college, a friend introduced her to running, and she's been running ever since. She has ran a marathon and multiple half marathons, 10k's & 5k's. She has enjoyed coaching girls high school cross country, being a race director, and coaching Couch to 5k programs. Annie is passionate about helping and encouraging others to achieve success and enjoyment through an active healthy lifestyle. She is excited about being part of the Fleet Feet team!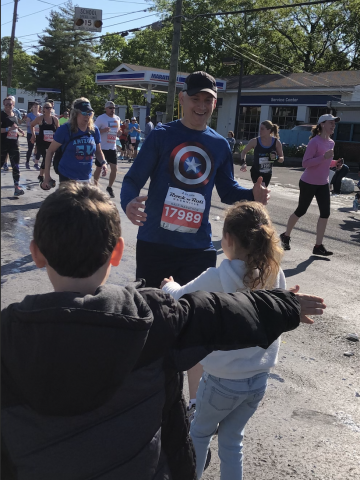 John - Fit Specialist
John doesn't consider himself an "athlete", just a normal guy who cares about his health and fits in exercise whenever he can. As a father of three young kids his life is pretty busy! He has run a few half marathons and an assortment of other races though and enjoys his regular running workouts.
Abbie - Fit Specialist
Hi I'm Abbie Smith! I'm 27, recently engaged and love the outdoors! I am also the Children's Director at Proclamation Church and working toward a Seminary degree. I love working with our customers to figure out which shoes best fits their needs and wants.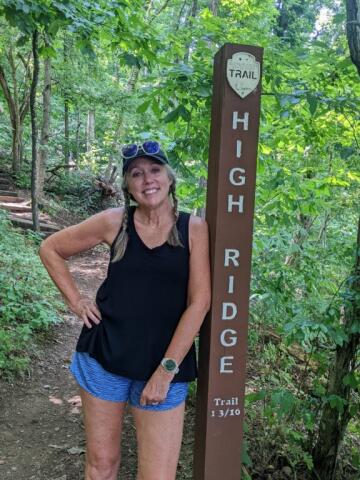 Ellen - Fit Specialist
Ellen found her love for running later in life. Looking for a way to clear her mind, she laced up and took off one evening after work and discovered it's impossible to focus on anxiety when you focus on your body responding to the run. Ellen has completed various 5ks, 10ks, half marathons, and two Ragnar Relays. She also had the priveledge of coaching distance runners for two years during her time teaching at MJHS. When not on the road, ellen enjoys long hikes and kayaking!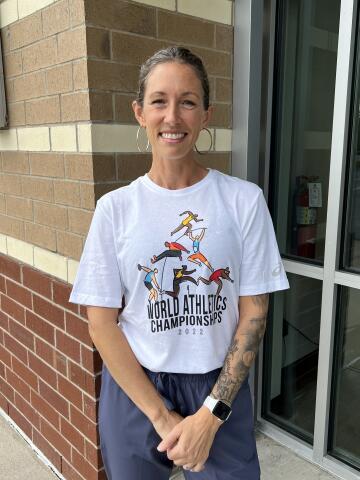 Lindsay - Fit Specialist
I started running in 2017 when a neighbor invited me to join her and her group of friends for a run. I became hooked. I love the goal setting, the sweat, and the challenge of it, and those wonderful women became precious friends. Some of my favorite things are cheering my kids on in their various sports, going on a hike with my family, or coaxing one of my kids to go on a run with me. I am happy and thankful to be a part of the Fleet Feet team, helping others find products that enable them is a great way to spend my day!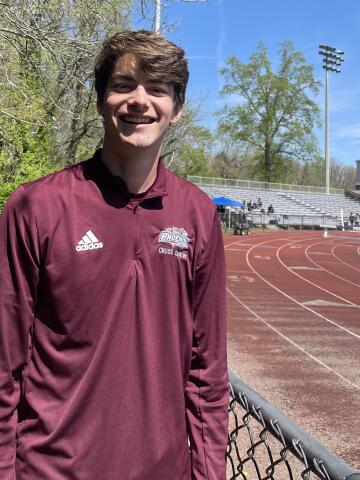 Luke - Fit Specialist
Luke has been a competitive runner in both cross country and track for the last 8 years. He grew up in the Hendersonville, TN area while running for Beech High School as a top runner throughout his 4 years there. He currently runs for Cumberland University in Lebanon, TN and is majoring in Business Management. Luke is passionate about anything related to running and enjoys helping other runners reach their goals.