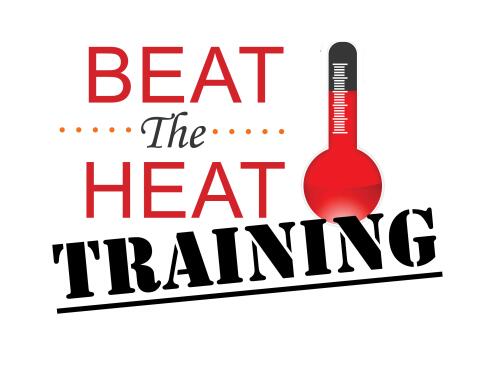 Be cool this summer and keep your training up at the same time with our 9-week Beat the Heat summer training program. The program includes:
Speed workouts on the track Tuesdays at 6pm lead by experienced coaches. You don't have to be a speed demon already to benefit from these interval workouts! 
High intensity interval training (HIIT) workouts on Saturdays at 7am. This workout alternates between intense bursts of cardio activities (think bodyweight exercises) and fixed periods of recovery or rest. The workout is designed to get and keep your heart rate up for great cardiovascular training and calorie burning! 
 Free access to Les Mills group classes throughout the program for additional cross training. BodyFlow and CxWorx are currently offered 4 times a week. 
Point system to earn prizes along the way! Earn points for attending group classes, group runs and pub runs throughout the program. At the end of the 9 weeks, we'll crown an overall male and female winner! 
Need more information? Attend the info session on May 12th at 6:30pm
The program begins with the first workout on Tuesday, May 19