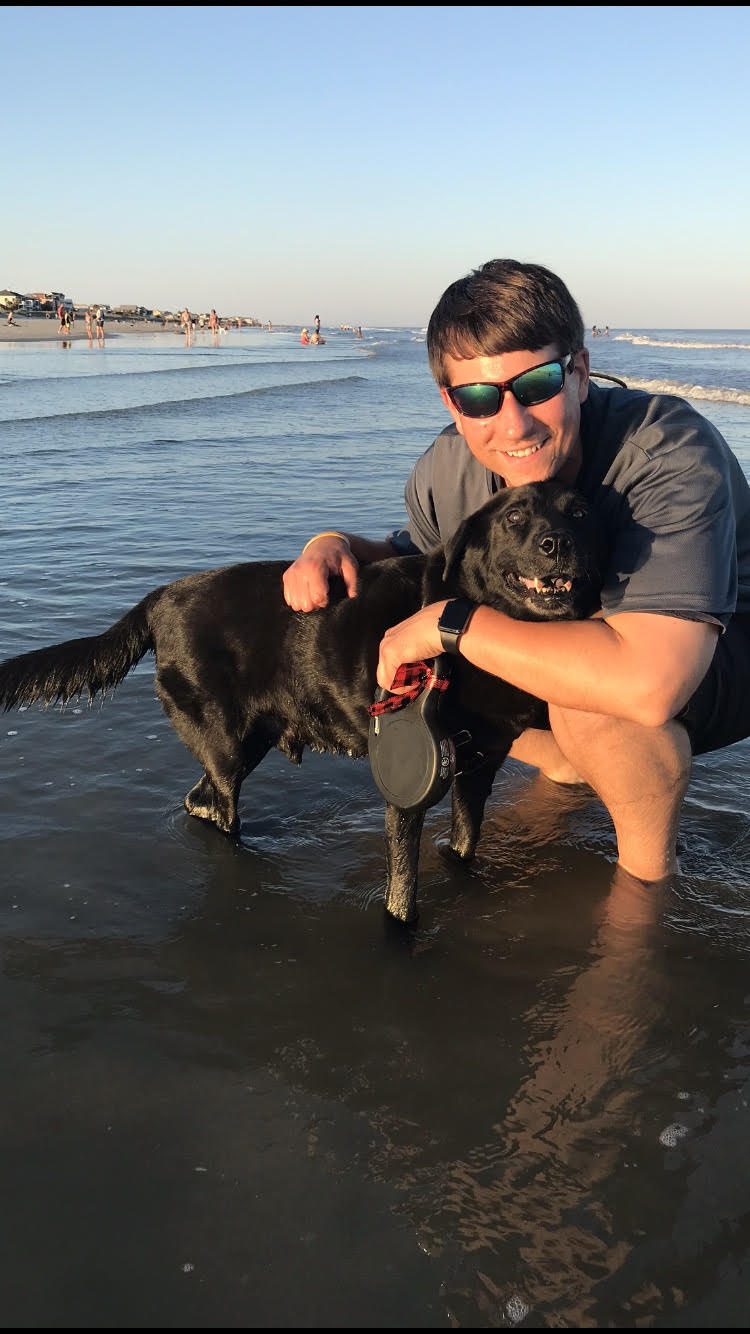 Fleet Feet: Of all the shoes you wear, which are your favorite and why?
Brent: On Cloudswift. Besides being a comfortable shoe, I love On and their products. The particular models unique and sleek design not only catches the eye but fits my style and goes great with most everything I wear.
Fleet Feet: Have you ever had a nickname? What is it?
Brent: Brent Burger and Big B....I'll let you guess which one lead to the other. Haha.
Fleet Feet: What was your first job?
Brent: Weedeating, edging and blowing off sidewalks for my Dad's lawn care company BC&P Enterprises. Now, owned by my brother and called Mallard Landscaping. (Shameless plug for my brother and his family business! )
Fleet Feet: What's your favorite family tradition?
Brent: This is tough because there are so many good ones! I'd have to say my favorite in the past couple years has become helping my Dad fry somewhere between 20-30 turkeys on Thanksgiving morning, not just for our family but his church and other families in the community.
Fleet Feet: Aside from necessities, what's something you can't live without?
Brent: Passion, inspiration and feeling a need to help others. I constantly hunt and look for ways to find these and implement them into my life, pretty much on a daily basis. My family, friends, football, dogs, good music, ketchup and hot sauce all have a case for the top spot and get honorable mention. I get the aforementioned from some of these things but like the nicknames, I'll let you guess which ones they come from.
Fleet Feet: If you had 30 minutes of free time, what would you do?
Brent: Search for the first 3 things mentioned in my answer to the above question.
Fleet Feet: If you were Waldo, where would you be?
Brent: I'd trade in red & white for orange & purple and be at a game in Death Valley hiding in and cheering with a crowd of 80,000+ other Clemson fans.