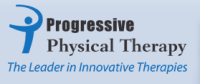 Progressive Physical Therapy
Michael Goldberg, PT
617 Johnnie Dodds Blvd., Mount Pleasant, 843-849-6889 
Progressive Physical Therapy was founded over 20 years ago to never be satisfied with the status quo, to continually improve the quality of our service and patient outcomes, and to embrace innovation and evidence-based effective treatment protocols. Michael Goldberg specializes in sports medicine and pre and post-surgical orthopedics.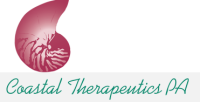 Coastal Therapeutics
Vicky Connelly, PT
570 Long Point Road, Suite 270, Mount Pleasant, 843-884-4783 
Coastal Therapeutics is an outpatient Mt Pleasant Physical Therapy Center serving the area since 1991. As professional Mt Pleasant Physical Therapists we are committed to one-on-one care for all our patients. We specialize in myofascial release, manual therapy techniques, and individualized rehabilitation programs designed for your specific needs, and goals.