Perfectly Fit
Jill Mann, DPT, CPT
1476 Ben Sawyer Blvd, #10, Mount Pleasant, 843-509-2577
Bridging the gap between medicine and training, Perfectly Fit is an elite fitness studio that specializes in knowing not only how a body works but also how to get it stronger safely. Wish you had prevented an injury before it started? Now you can. Jill Mann, who has worked in health, wellness, physical therapy and personal training for over 10 years, is one of few physical therapists specializing in preventative care in the state. Her team includes highly trained professionals with extensive experience and education in the fitness and health industries. They search for weak, unbalanced muscles and work to improve how well they function, thus eliminating aches and pains and proactively avoiding injury. We take the worry out of working out.


This Time Fitness (Fat Blasting Boot Camp)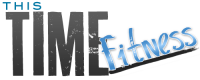 Kindal Boyle, NASM C-PT
105 Auto Supply Road, Goose Creek, 843-437-6700
We are a women's-only training program offering small group boot camps throughout the tricounty area of Charleston, as well as TRX, Kettlebell and one-on-one training opportunities at our main studio in Goose Creek. We pride ourselves on offering women not only a solution to weight loss but a healthier lifestyle and camaraderie.
Eco Fitness
Nancy Davis, C-PT
627 Johnnie Dodds Blvd., Mount Pleasant, 843-972-1760
This ex-collegiate gymnast makes fitness fun with an approach to personal training that's playful. She works you hard but you enjoy every minute of it.
Qualifications & Credentials: Personal Trainer, Aerobics and Fitness Association of America (AFAA), CrossFit Personal Trainer, CrossFit®, Dietary Guide, Cooper Institute.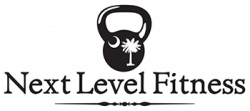 Next Level Fitness, LLC
Meredith Deckert, personal trainer and nutrition coach
1332 Wild Olive Dr., Mount Pleasant, 843-300-9151
Offering in-home and in-studio personal training sessions as well as small group personal training, we work diligently to offer all-encompassing healthy lifestyle & fitness training and stand by you every step of the way.
Ferrell Fitness Solutions LLC
Nick Ferrell, CPT
My training programs involve individual evaluation and assessment of the upper and lower extremities of the body for muscular imbalances. These imbalances can lead to nerve impingement, chronic injury, nagging pain, and weakness if left alone. Furthermore,I work closely with your healthcare providers to determine the best scientific approach that will lead to a more fulfilling lifestyle. My services include: post-rehabilitation strengthening, corrective exercise for musculoskeletal imbalances, functional fitness training, and sports training. Please message or email me at nferrell1216@gmail.com if you have any further questions about what I offer. 

Rit-Fit Nutrition & Wellness, LLC
Kara Rittenhouse, CPT, CNWC, CGFI
1896 Gammon St, Charleston SC 29414, 808-636-5055
Email: Kara@rit-fit.com
Rit-Fit Nutrition & Wellness is inspiring West Ashley families to be active and eat healthy. We specialize in Nutrition counseling, BootCamp Classes, Personal Training, Swim & Stroke lessons, and Run Coaching.