Khouri Chiropractic Stephen Khouri, D.C.
1 Unity Alley Suite 100, Charleston, SC 29401, 843-853-2225
260 W. Coleman Blvd. Suite A, Mount Pleasant, SC 29464, 843-853-2225 1055 N Main St. Ste A, Summerville, SC 29483, 843-647-0509 The friendly and diverse team focuses on innate healing powers of the body. We promote this healing through the finest Chiropractic care, massage therapy, neuromuscular re-education, acupuncture, and more.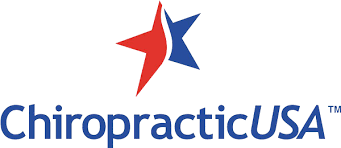 Chiropractic USA Dr. Matthew Murrin 1004 Anna Knapp Blvd, Mt Pleasant, SC 29464. (843) 881-0046 Whether seeing a newborn, child, athlete, parent or senior citizen, Mount Pleasant Chiropractor Dr. Matthew Murrin gives his all to help his patients get better. At Chiropractic USA, we believe in working tirelessly for your benefit. Every effort is made to get you better quickly. From the "wow" factor you'll feel the moment you arrive for your efficient visits with Dr. Murrin, you'll enjoy each minute you spend with us.

Patriots Point Chiropractic John Fauerbach, D.C. 895 Houston Northcutt Blvd, Mt Pleasant, SC 29464 (843) 856-0351 At Patriots Point Chiropractic, our main goal is delivering the best care possible. We aim to treat you as we would our own family and ensure that you are comfortable and confident in choosing Patriots Point Chiropractic. We want to make sure no question is left unanswered. After some brief paperwork and a thorough examination, the Doctor will evaluate your condition or concern, explain the problem, why it is happening, and give you a solution, even if the answer is not something that we provide in the clinic. Please don't hesitate to contact our Mt Pleasant chiropractors with any further questions you have. We are here to help you achieve your goals.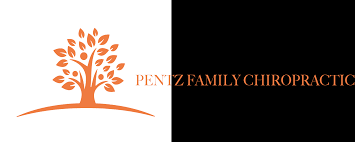 Pentz Family Chiropractic Dr. Craig Pentz 1706 Old Trolley Rd, Suite F, Summerville SC 29485 (843) 879-9824 We understand that every patient should be treated individually, so we will take the time and effort to give each of our patients a complete and thorough analysis prior to treatment. If you have come to us because of low back pain, neck pain, or overall health and wellness, Pentz Family Chiropractic is committed to promoting the overall spinal health of every patient through hands-on Chiropractic adjustments. We are proud to serve the Summerville, South Carolina and surrounding communities.
Pro Active Health and Wellness, LLC
Dr. Andrew Partridge
759 Johnnie Dodds Blvd., Suite B, Mount Pleasant, (843)388-8813
Our clinic is dedicated to helping our clients maintain a healthy lifestyle without the use of drugs or surgery. Our chiropractic approach focuses on removing interference in your nervous system to improve flexibility and function while decreasing pain and tension. In addition to gentle and effective chiropractic care, our health center offers myofascial tissue release, clinical massage therapy, physiotherapy, and clinical nutrition.