Wear My Shoes is a special feature to highlight the local community.  Not just for runners, but anyone who wears shoes!  Get to know your neighbor and take a minute to wear their shoes. 
No Boundaries training programs are for EVERYONE, including all ages and abilities. During our last session we had several kids, ages 7-13, complete the 10-week beginner 5K training and participate in Shamrock Shuffle as their graduation race.
These kids are on the go, so getting them to slow down for a moment to answer a few questions for our Wear My Shoes feature, was no easy task! Our next No Boundaries session will start late summer for a fall graduation race. Stop by the store and chat if you have any questions or think you or your kids (or both) might be interested in joining us.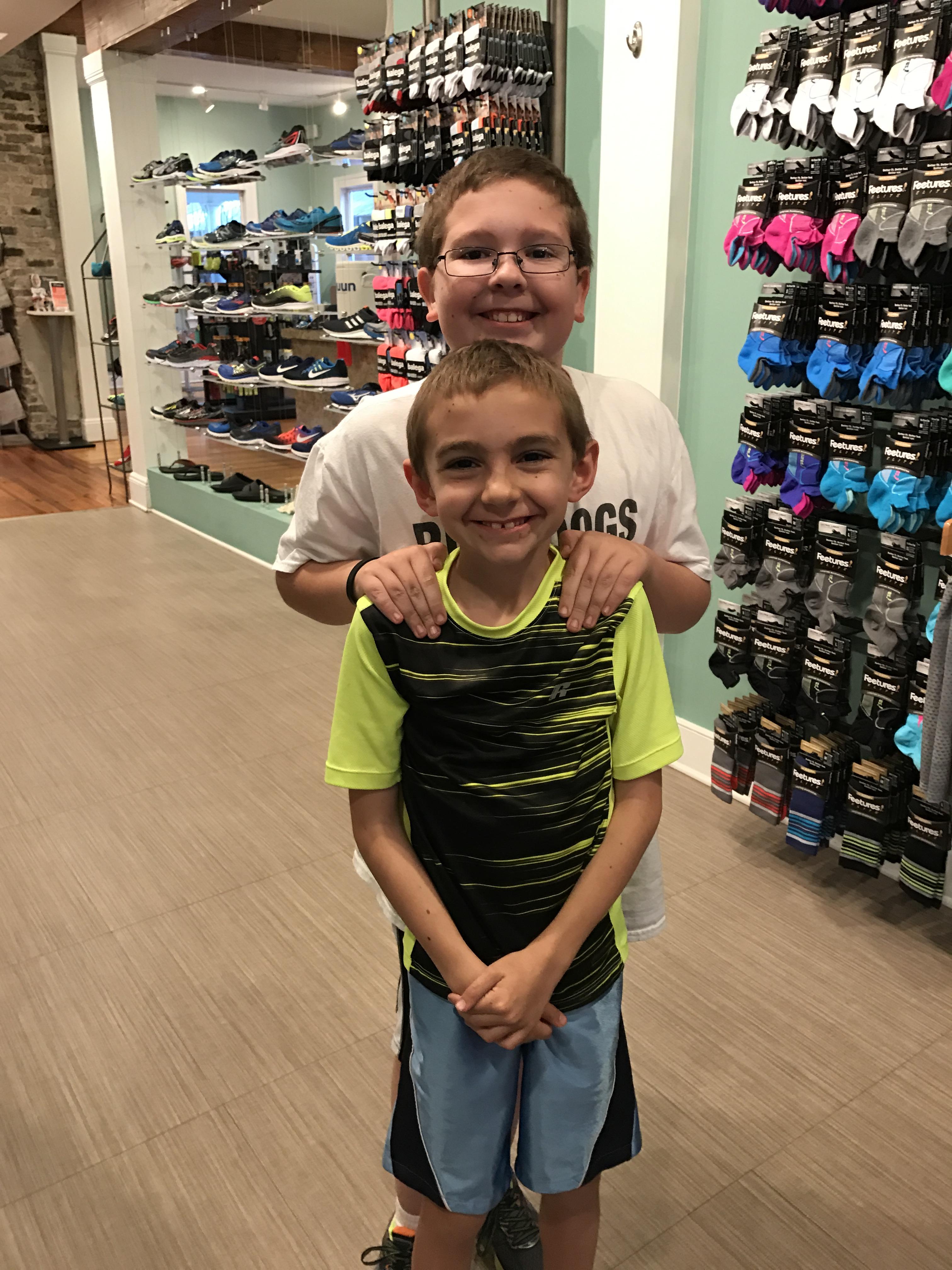 Why do you run?
Madelyn (age 11): To get fit
Kayleigh (age 11):Because I get to run and talk to people
Avery (age 9): To get fit, healthy, and athletic
Caleb (age 7): To get my energy out
What's fun about running with the No Boundaries program?
Madelyn: Having friends
Kayleigh: I get to hang out with new people
Avery: You have friends by your side to always count on
Caleb: Awesome mentors!
If you could run with anyone, who would it be?
Madelyn: Anni (Training Program coordinator) or Kayleigh
Kayleigh: Madelyn and Avery (some of her running group friends)
Avery: Abraham Lincoln
Caleb: My friends at No Boundaries
If you had a super power, what would it be?
Madelyn: Invisibility
Kayleigh: Invisibility
Avery: Teleporting and bringing me things
Caleb: Invisible and Flying