Wear My Shoes is a special feature to highlight the local community.  Not just for runners, but anyone who wears shoes!  Get to know your neighbor and take a minute to wear their shoes.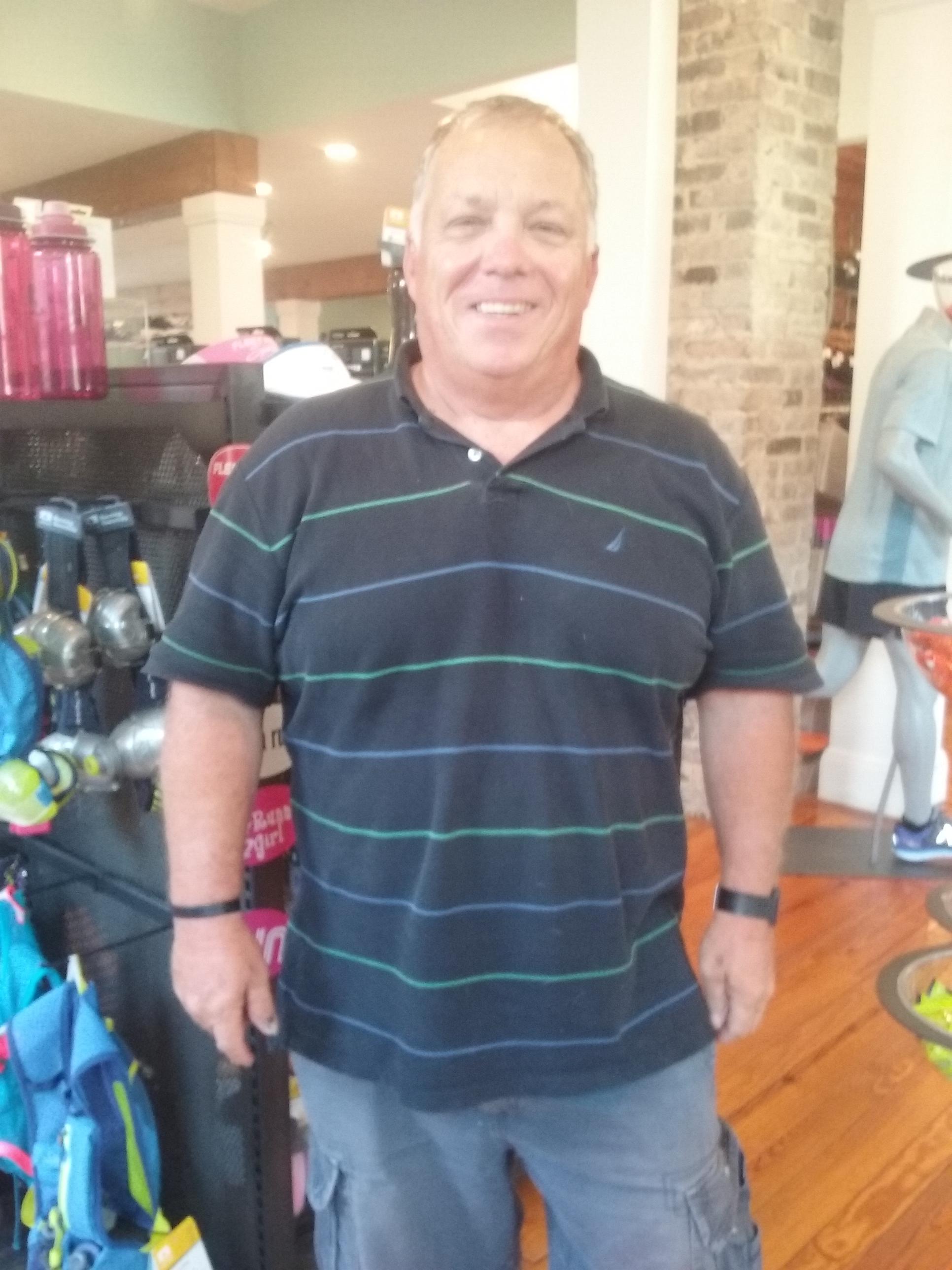 "I am 57 year's old, I let my self go for years and gained a lot of weight. The doctor told me that if I did not change my lifestyle that I might not be around to spend the quality time with my family and grandson, so I made some changes to my life and took up running again and I absolutely love it. It has changed my life. It has become a way of life and a way to give back to the community. Run On"
1. Of all the shoes you wear, what are your favorite and why?  
My favorite shoes of all time were my combat boots because when in them I was serving my country.  But now I would have to say any pair running shoes because they take me to my happy place.
2.  Have you ever had a nickname?  What is it?
I was given a nick name by a running club Tushy Turtle because I am built to be the slowest one, but always get my butt to the finish.
3.  What was your first job?
My first job was cleaning up dead fish on the beach from a huge fish kill.
4.  What's your favorite family tradition?
My favorite family tradition is watching Christmas Vacation over and over at Christmas time.
5.  Aside from necessities, what's something you can't live without?
I cant live without peanut butter cups. 
6.  If you had 30 minutes of free time, what would you do?
If I had 30 minutes of free time, I would play with my grandson.  
7.  If you were Waldo, where would you be?
If I were Waldo, you could find me on the Cooper River Bridge with 30,000 other people.