Wear My Shoes is a special feature to highlight the local community.  Not just for runners, but anyone who wears shoes!  Get to know your neighbor and take a minute to wear their shoes.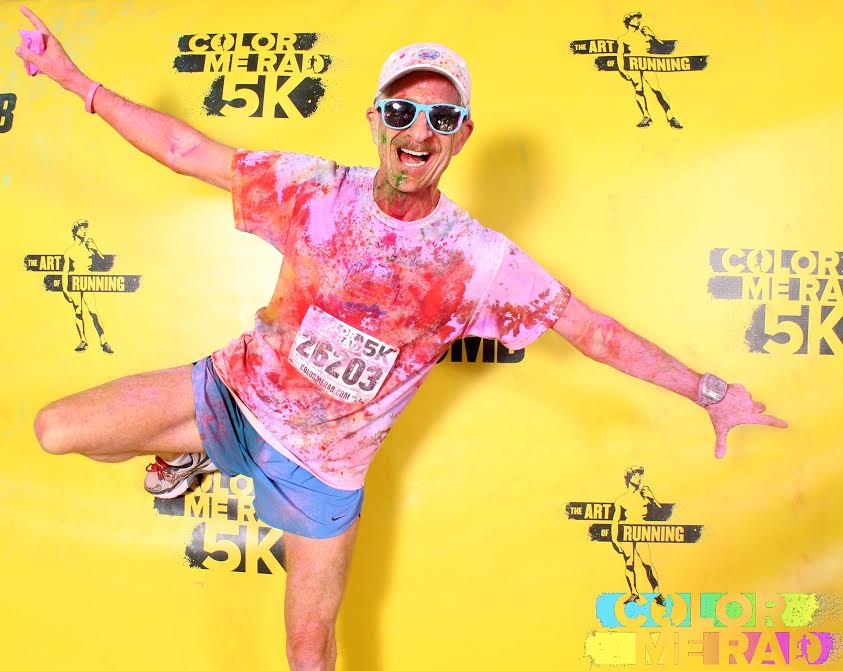 You can find Bill at the Mount Pleasant Fleet Feet location and is a regular at Pub Run's, Monday Runday, Training Programs and other fun events.  Bill's love for running started in high school and he hasn't stopped since.  He likes to race and his favorite distance is the half marathon.  His first marathon was at age 54, and he's since completed 15!  
1. Of all the shoes you wear, which are your favorite and why?
Having been in the Brooks Fanatics program for several years, I've become partial to their shoes.  I especially like their Pure Project minimalist family as it lets you really feel the ground. When I'm in the mood for a little more shoe - then my go-to is the Brooks Ghost.
2. Have you ever had a nickname?  What is it?
Running related - it was "Rabbit" but only when I was in college and only with my teammates. Thank goodness!
3. What was your first job?
First real job after college was with the US Navy.
4. What's your favorite family tradition?
Christmas morning meal - my wife has made the same breakfast casserole ever since our children were very small. They are both grown and on their own now - but the breakfast remains the same.
5. Aside from necessities, what's something you can't live without?
Chocolate milk!

 6. If you had 30 minutes of free time, what would you do?
You just can't beat a nap.
7. If you were Waldo, where would you be?
You'd never know!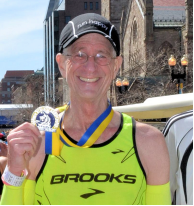 Bill completed his 3rd Boston Marathon in this picture from 2014!