This is the moment we've all been waiting for. After more than a decade, the #1 Sports Bra for Runners, the Fiona by Moving Comfort has been updated. Don't fret – it's for the better. For Fiona lovers out there, you'll love the slight updates on the new version. 
The Fiona is the hero of the Stabilize Collection which means it has the perfect balance of support, comfort and versatility. Deemed a high-impact sports bra, the Fiona has been our top seller for years, and it's easy to understand why.
Easy on-off: Just put the Fiona on like you would an everyday bra. Done.
Adjustability: Hook & eye closure plus adjustable front straps create a custom fit.
Functionality: You can do anything in this bra. From running to yoga.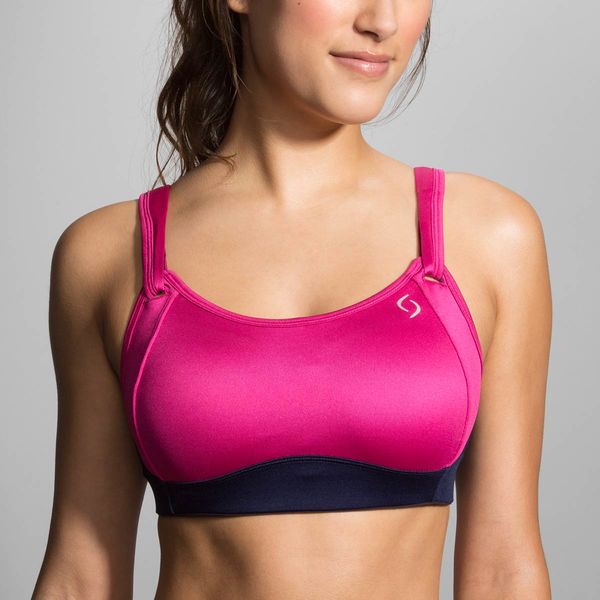 The Moving Comfort Fiona is a best-seller. Everyone comes back for the new colors season after season. We're loving this seasons' Bloom & Navy color scheme. More colors to come later on!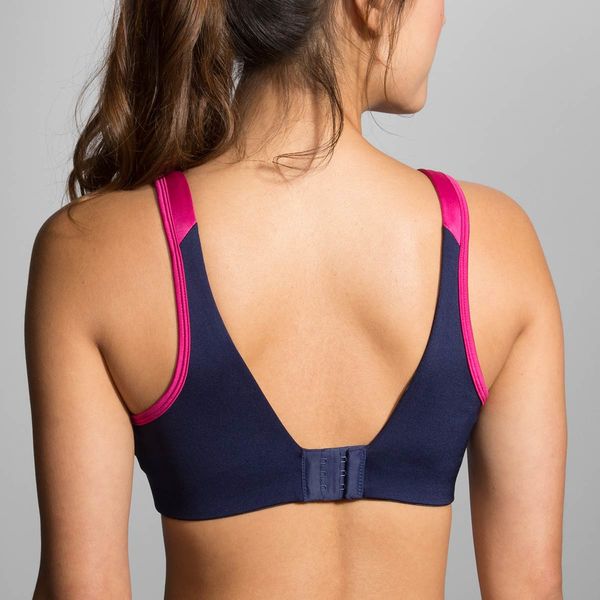 Here's the back view of the Fiona. The updated fabrics on the hook-and-eye closures are more comfortable and supportive.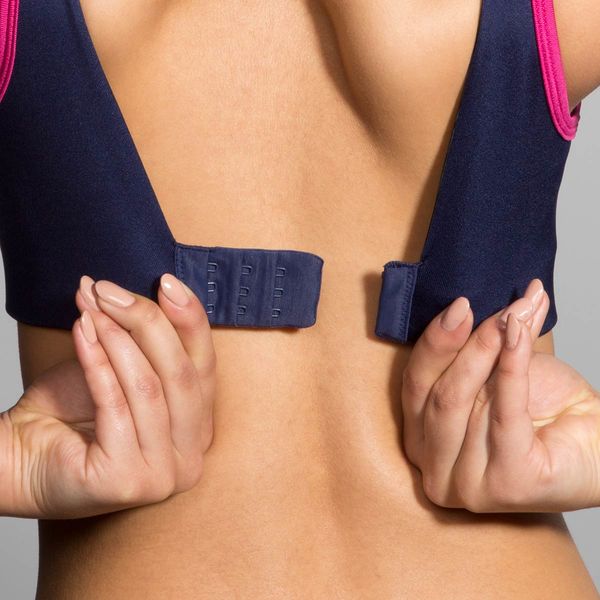 How easy is this bra to put on and take off? Perfect for after a sweaty workout.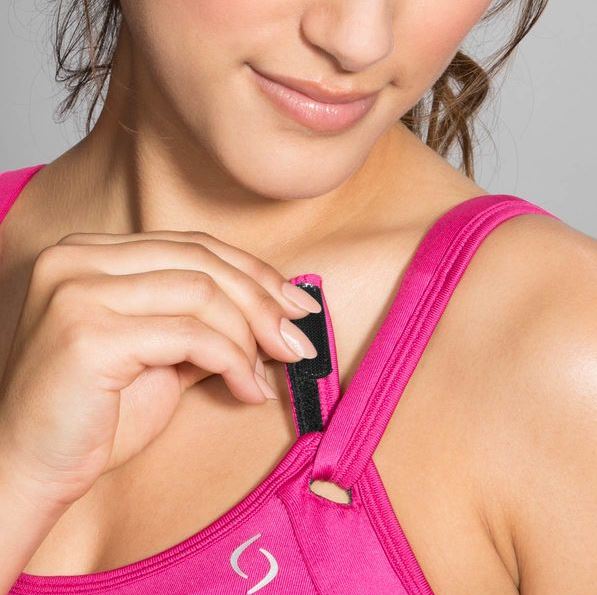 Custom fit for YOU. Adjust the straps as needed. More support, tighten it up. Less support, leave it a little looser.
What else is new from Moving Comfort? Well your other favorites have been updated in colors this season. Here's what we've got in this month: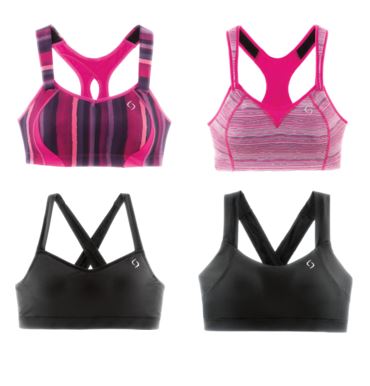 Other Moving Comfort favorites have been updated this season. (Clockwise from Top Left):
Moving Comfort Juno: We love the Juno. Not only does it offer a lot of adjustability, but it offers the most support out of all of the Moving Comfort bras we carry, it's no wonder it is in the Control category. We love the new Bloom Scape color scheme.
Moving Comfort Rebound Racer: Often touted as the "Little Sis" to the Juno, the Rebound Racer offers just as much adjustability, but doesn't have molded cups like the Juno. Many women often rotate between the two. The jacquard print in Bloom will brighten up your wardrobe.
Moving Comfort Uplift (C/D) and Uprise (A/B): These bras are new to our line-up and women love them! It's easy to understand why. Their feminine silhouette and ease of on-off make it a go-to style for anyone looking for just enough support and coverage.