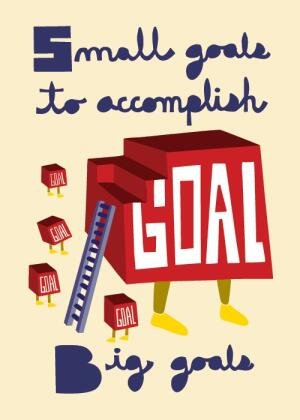 By: Stephanie Jones, Guest Blogger
You've started a new fitness program, or decided to run your first race or triathlon.  You begin with the best intentions and motivation, but a week or two into the program you find yourself skipping workouts, and finding reasons to sit on the couch and eat ice cream instead of going for your walk or run.  Or, perhaps, you are focused and the program is going well for several months until you encounter a setback – illness, an injury, a stressful situation in your family or personal life – and your plan is derailed.
What separates people who persevere through those initial stages of developing a habit, or through obstacles and setbacks that threaten to derail even the most disciplined individuals? It is the mind – and consequently, attitude.  Mental fitness, or sports psychology, is something that elite athletes spend a lot of time working on; however, no matter who you are, or what your fitness goals are, being mentally prepared is crucial to sticking to the plan successfully.
There are number of tools or skills you can develop to help you stick with any program.  One of the most important is the ability to goal set.  Most people have no problem setting a big goal for themselves. Maybe yours is to lose 20 pounds, finish a 10K, or a marathon.  But then what?  Those are outcome goals, the thing you would like to ultimately achieve, and it is definitely necessary to set these types of goals.  However, it has been shown that people who only set outcome goals or think too much about the outcome goal are much less likely to achieve those goals than people who set and focus on process goals.  Process goals are short term goals – those things we can do today, this week, this month - that will set us up for the greatest possibility of achieving our outcome goal.  I always think about the movie What About Bob? when trying to describe process goals – after all, they are basically just Baby Steps. 
One of the surest ways to ensure you can successfully stick with a fitness program or weight loss goal is to sit down and set daily and weekly goals for yourself.  These goals are small and short term, and though they may be challenging to achieve, mentally it is much easier to focus on doing something for one day or one week than to think about how far you may have to go to get to your ultimate outcome goal.  Once you start dwelling on the long term goal, and how much you have to do or improve to achieve that goal, you will often find yourself discouraged and thinking you can't possibly do it. However, focusing on what small things you can do today or this week to bring yourself one baby step closer is all you need to concern yourself with.  Force yourself to take time daily and weekly to set these process goals, and before you know it you will be knocking on the door of those outcome goals. 
To wrap up, let's look at some brief examples of process goals. 
1)    Today, I am not going to eat while watching TV.
2)    Today, I will get out the door and run, even if only for 5 minutes (tip:  if you can get yourself out the door and moving, more often than not you will complete your full workout.  Therefore, if you are having trouble getting out the door, setting a small goal of just running 5 minutes, or walking 1 mile, or whatever it may be, will often get you going for much longer)
3)    This week, I will eat a nutritious breakfast every day.
4)    This week, I will go to Yoga class three times.
Next week, we will explore a few more mental fitness tools to help you stick with your program – mainly, how to refocus when you encounter a setback and how to reinforce your efforts through appropriate use of positive self-talk.
About the Author
Stephanie Jones is a graduate of the U.S. Naval Academy and veteran of the U.S. Marine Corps.  She began racing triathlon professionally in mid-2011 and focuses on the Ironman distance.  Stephanie enjoys coaching other athletes and working with the local triathlon club in Charleston, SC where she spends half of the year.  The other half of the year, Stephanie lives overseas as part of the U.S. Embassy community and enjoys racing on the European circuit. Desiring to make a difference through racing, Stephanie has dedicated 10% of her prize money to charity and is currently supporting The A21 Campaign, an organization dedicated to fighting human trafficking and exploitation.