We're replacing watermelon with pumpkin and peppermint, swim suits with sweaters, and long daylight hours with darkness.  With over 70% of pedestrian fatalities occurring between the hours of 6pm and 6am, wearing visibility gear can save your life. And not just while you're walking, running, or riding! Dog walkers (and dogs!), kids going to or from the bus stop, or kids coming home from a neighbors' house in the evening can all benefit from being seen.  A rule of thumb, if the car headlights are on, visibility is on as well.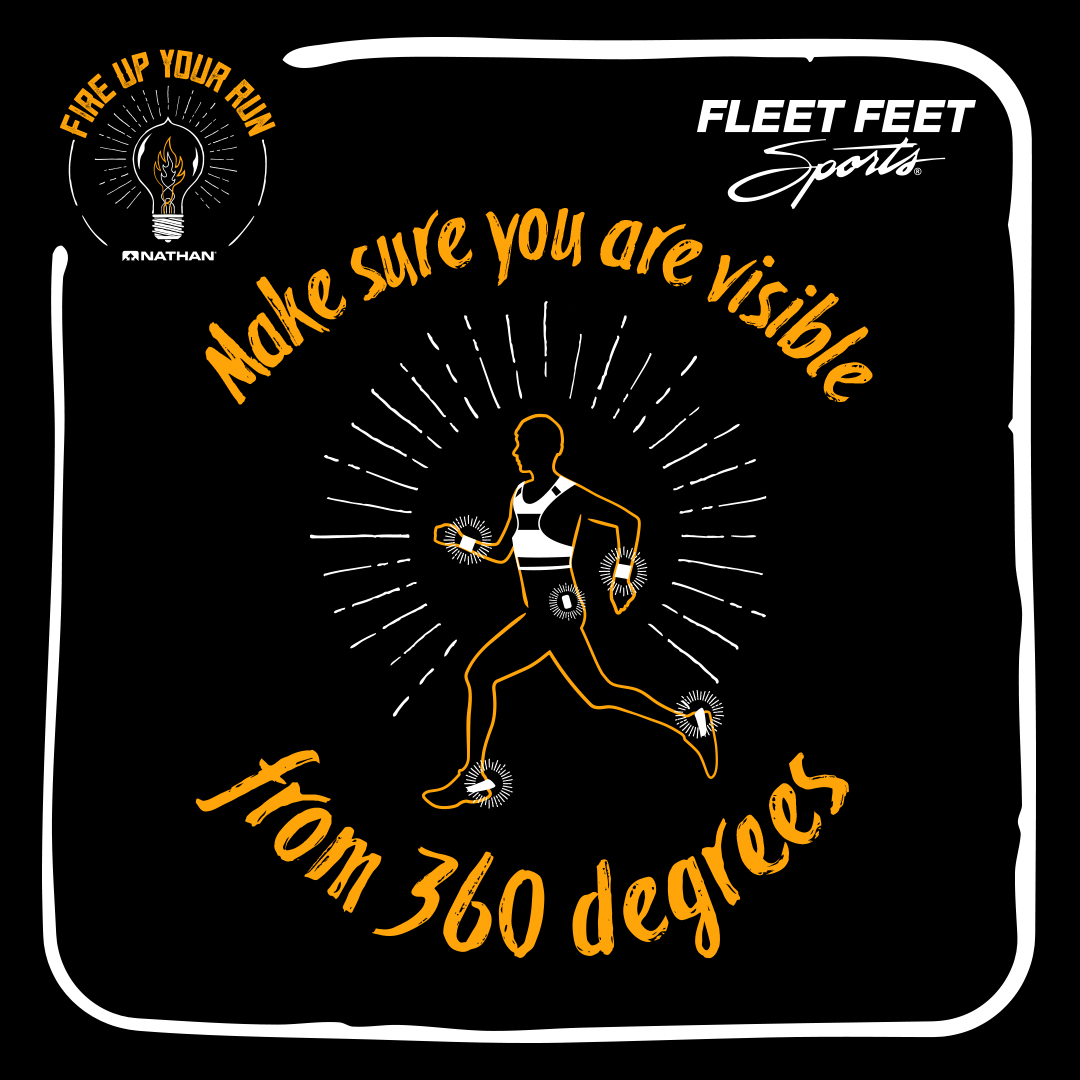 When deciding which type of visibility is best, consider personal preference, budget, and environment.  Wearing passive reflective gear like reflective vests, bands, and patches react to a cars' headlight and provides a good base to being visible.  Add active visibility gear like blinking LED lights to enable drivers to more easily recognize the human form.  People who wear visibility gear can be seen from up to 6x the distance than people who don't!  Headlamps and LED lights can also illuminate the path ahead in dimly lit area, making that morning or evening trip outside less challenging.  Many lights are rechargeable, which is both convenient and budget friendly.  With many different options, staying safe this fall and winter is easy!
Shop visibility products here, or stop by the store!
By: Sarah Harriman