Here at Fleet Feet, the staff has been eagerly awaiting the arrival of our Elf on the Shelf. Since it's already December 4th, we were beginning to get worried our elf would never come. But tonight when we got back from our group run, we found this cute little fellow stashed in the holiday ornaments.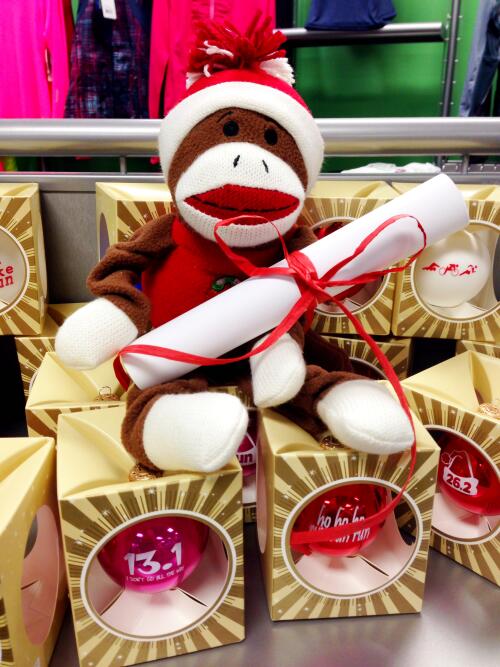 He came with a note that said:
"I'm Santa's Holiday Monkey, a distant cousin of that mischievous Elf that's known to hang out on shelves. I have come to watch over the Fleet Feet staff and make sure they're taking good care of customers. I'll report back to Santa on their behavior. I also have powers the elf does not have. In particular, the power to create sales and specials in the store to make the holidays even happier!"
We guess he'll be here all month long and we're a little worried about what shanninigans he might be up to in the store. We'll post on Facebook, Instagram and Twitter each day to show you where he's been...and watch out for those sales and specials! We'll announce those on social media, too.