Rock Tape and Knee Pain: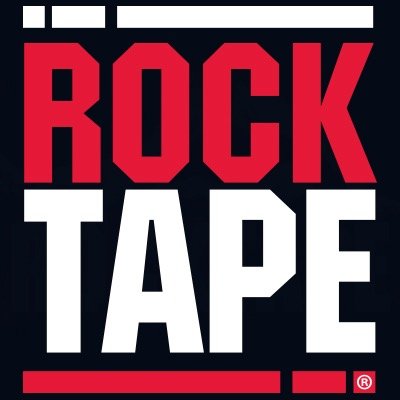 Rock Tape can be used on the whole body, from the neck all the way down to the toes. Since most athletes have likely experienced some sort of knee pain, we'll continue our Rock Tape series with the benefit of taping the knee. Rock Tape is a great compliment to rehab, corrective exercises, or training modification to help get back on the roads, the bike, or courts faster and with less pain. In general, there's not a wrong way to tape, but rather more effective ways to get the most out of the taping experience. Here's a quick run down of the do's and don'ts of Rock Tape: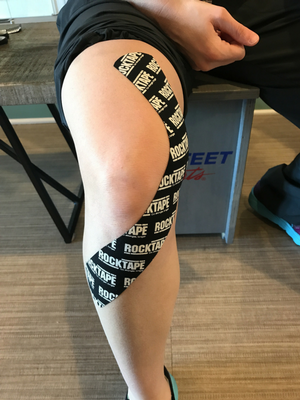 Do apply to clean skin. And the less hair, the better, so consider shaving the area to be taped. Do stretch the area that is to be taped. In other words, when taping the knee, bend the knee to 90 degrees while applying tape. Don't stretch the tape. It makes it itch and won't anchor as well! Don't get wrinkles in the tape. This takes some practice, so stick with it (ha!). Do curve the ends when cutting. Don't attach tape to tape. Instead, attach tape to skin. Both these suggestions help it stick better and last longer. Once applied, rub the area. Do shower as usual and pat dry. Rock Tape will usually last 3-5 days with proper application.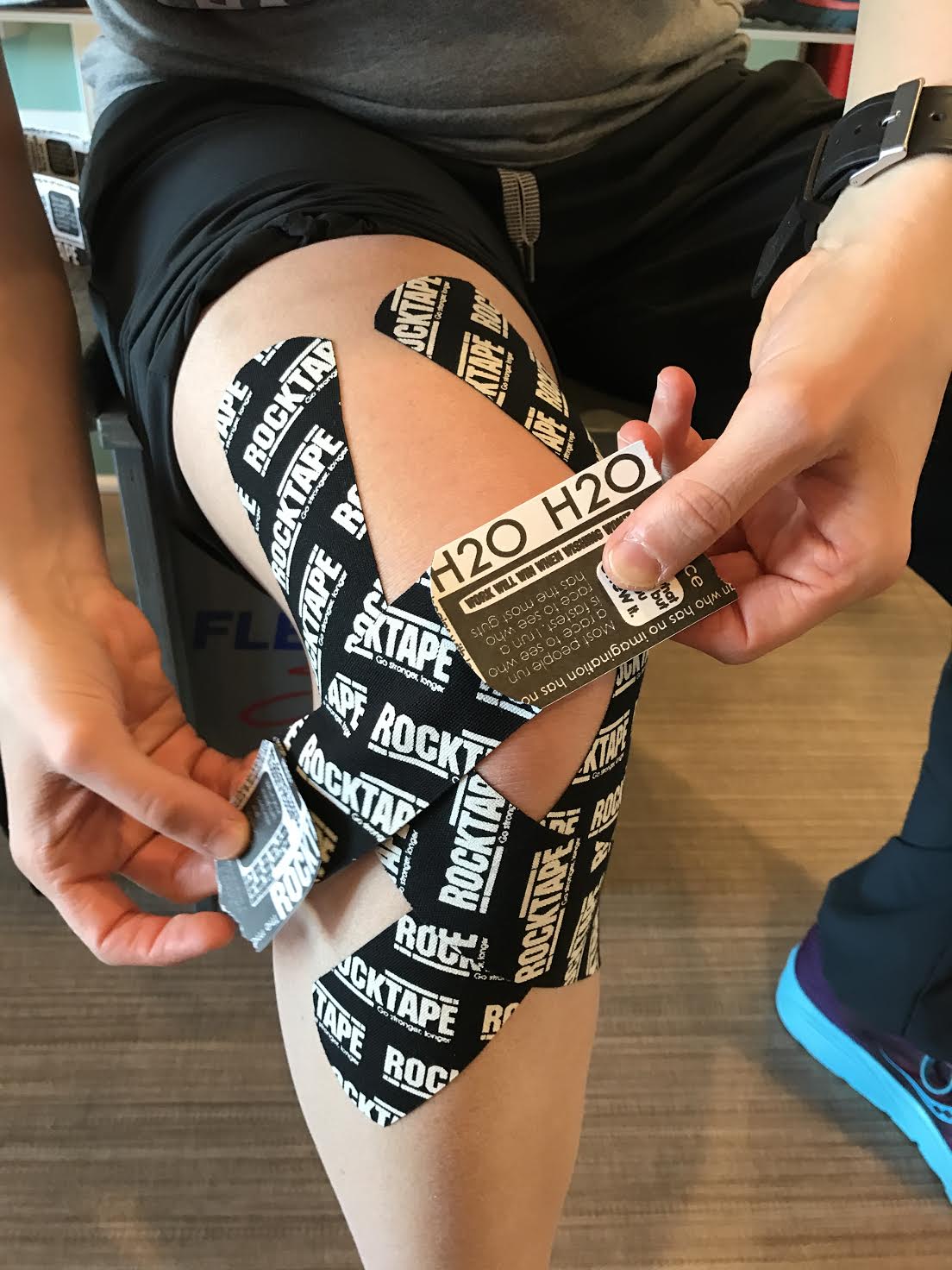 Here's a primer on taping for knee pain. This method is great for Runner's Knee, IT Band Syndrome or general knee achiness. First, use the tape to measure from above the knee on the thigh to below the knee on the shin. Two pieces, about the same length, are needed to create a supportive basket-like tape arrangement. Tear off the paper backing, about 2 inches from the top. Start above the knee and gently curve around the patella. Remember, no stretch on the ends, avoid wrinkles and rub to activate adhesive. Next, cut a smaller piece. This is the decompression strip and should be applied over the area of pain. For the IT band, this may be on the side. For Runner's knee, this may be directly under the patella. For these smaller strips, tear the tape in the center, place over the area of pain and peel off the paper backing to secure on either side. Once the tape is secured, stand up and check out your taping job. Wrinkly skin is a great sign that you're on your way to being an expert taper.