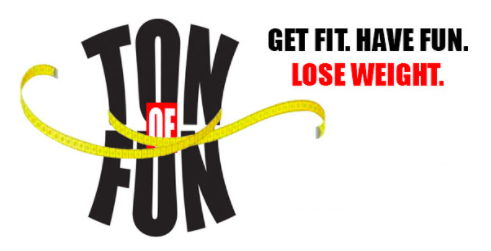 The end of March wrapped up a 12-week healthy living challenge, Ton of Fun, where participants earned prizes for meeting weight loss goals. The challenge was designed for individual success where participants were rewarded for both losing 2% and 5% of their initial body weight and for accomplishing milestone losses like 3.1 pounds (5K) all the way to 26.2 pounds (Marathon).
During the challenge, measurements were taken at the beginning, middle and end of the program and participants came in weekly to weigh. Shelbee, a Summerville participant, said," I liked having the weekly weigh-ins and the [periodic] measurements. I think it is important to see change not only on the scale, but also in overall fitness." Ton of Fun-ers also received an email each week that included exercise suggestions, a healthy recipe and an article about developing better lifestyle habits. A Facebook page kept the group connected even though they may not see each other regularly. Bonnie from Mount Pleasant said, "The weekly weigh ins and group workouts helped me stay focused. Most of all, I enjoyed the friends I made during the program. We encouraged each other on our Facebook page and during our weekly workouts. Although the program has ended, we continue to check in on each other." Michelle agreed that the encouragement and support helped with her success in the program. "The Fleet Feet staff were always so encouraging at the weigh-ins. It didn't matter if I had a bad week, they all were very positive and made suggestions for the next week," she said.
Overall, more than 530 pounds were lost among the near 50 (there were 92 participants between both stores) participants between the Mount Pleasant and Summerville stores! More importantly, several of our Ton of Fun-ers have signed up for training programs or set additional goals to continue their journey of healthy living! If you are interested in our training programs, please check out our current offerings and stay tuned for the next Ton of Fun program coming January 2018 via our Summerville and Mt. Pleasant locations Facebook pages and our website. Who knew losing could be such a good thing?