Running outside this time of year is refreshing and energizing but can also be challenging when getting dressed.  What do you wear?  It's cold, but you know after you start your run it will get hot.  What to do?  LAYER UP.
A general rule of thumb is to layer from the inside-out.  Start closest to your body and work your way out.  Dress as if it is 10 degrees warmer.
Layering allows you to make adjustments based on your activity level.  Layering not only traps body heat, but also allows sweat to move through the layers of clothing.  There are generally three layers:
1.   Base layer-- next-to-skin layer.  The base layer helps to regulate your body's temperature by moving perspiration away from your skin.  You stay drier when you sweat and ultimately, warmer and more comfortable on your run. Look for synthetic fabrics that "wick" perspiration off your skin.  Avoid cotton because it gets wet and you will stay wet and cold.  An example of a base layer is this Nike Dri-FIT short sleeve top, or if you tend to be cold-natured, the Saucony Velocity Long Sleeve.  Both can be worn solo or as a layer, will wick moisture away from your body and keep you dryer during your run.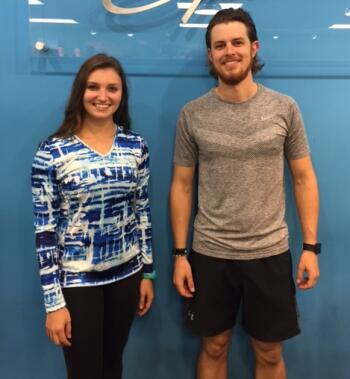 2.   Insulating layer-- This layer provides protection from the cold.  These apparel pieces are designed to retain heat by trapping air close to your body while continuing to wick moisture away from your skin.  The key is to be able to strike a balance of keeping you warm but not overheated.  Living in Charleston, you may only need the Nike Element 1/2 zip for most of your runs.  And when the temperatures really drop, Fleet Feet will have the insulating layer you will need to keep you outdoors on your run and not confined to a treadmill.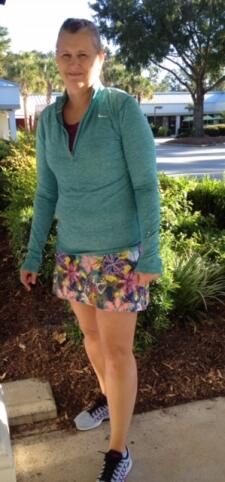 3.   Outer layer or shell-- This layer provides protection from the elements.  A good outer layer blocks wind and rain, but also allows perspiration to escape.  Rain jackets are treated with a water repellent finish that makes the water roll off.  These jackets are designed with the runner in mind, are lightweight and move with your body. New to Fleet Feet is the North Face Isoventus Men's jacket.  It is lightweight, weather resistant and breathable.  Not to mention it also has 360 degrees of reflectivity.   For women, check out the Brooks Windjacket, with a built-in pocket on the side for self-storage.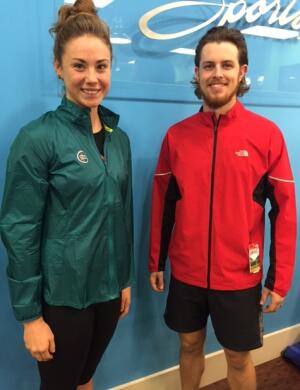 Don't forget moisture-wicking or wool socks (Balega or Feetures).  Cotton socks will get wet and make your feet cold.  On those really cold runs, cover your ears, noggin and hands. 
And after your run, remember to keep your body warm as you cool down.  Put on the jacket you took off or a nice Brooks Sweatshirt.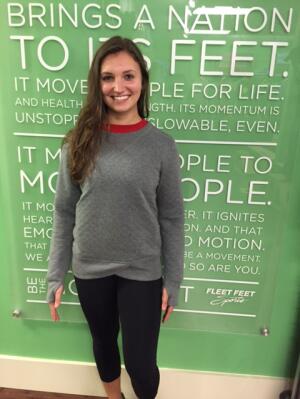 Fleet Feet has all you need to LAYER UP for your outside activities.  Check out the new apparel for Fall.  And as the weather drops, be sure to stop in and layer up even more!
_____________________
Information compiled from competitor.com, rei.com, running.about.com