Our winter training programs have just begun and no one is more excited about getting started than the coaches! We have a great group of coaches and mentors that are experienced, passionate and most of all FUN! We thought we'd introduce you to a couple in the coming weeks. And don't forget to sign up for the training program of your choice soon…your coach can't wait to meet you!
Bonnie Ellis is coaching our No Boundaries I Training Program this Winter. She has coached very successful groups in the past and we are so happy to have her for this program! You can find Bonnie at our Monday night group runs, and at the store on Wednesday and Saturday mornings- it is always great to see her and her husband Chuck (Chuck has helped coach our 10K program in the past)! No Boundaries I has just finished Week 1 of their Training this week. Bonnie is helping her group get ready these next 9 weeks for the Charlie Post Classic at the end of January! You can read below to learn more about Bonnie!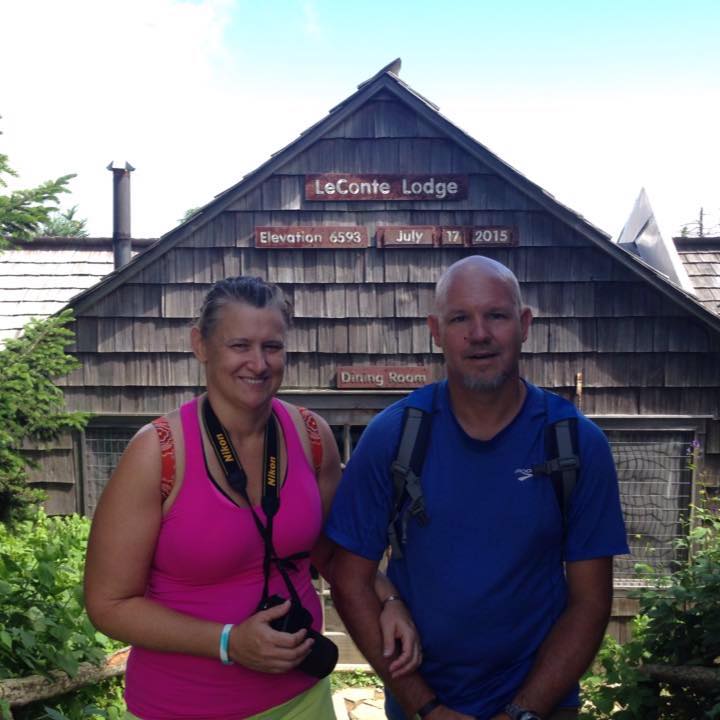 (Pictured is Bonnie and her husband Chuck)
Meet Mount Pleasant No Boundaries I Coach: Bonnie
What inspired you to begin running and when did you begin? 
My family inspired me to start running. I started running in January 2014. 
What is your favorite workout?
Body Flow (a yoga/pilates workout designed to build flexibility and strength).
What is your most embarrassing running moment? 
Falling on Coleman right before Shem Creek during my first No Boundaries Training. (Ouch!)
What are you most excited for this training program?
I am most excited about the people who join our group! They inspire me to continue working on running. I would not be where I am without all of the caring, positive, and encouraging member of our No Boundaries community.