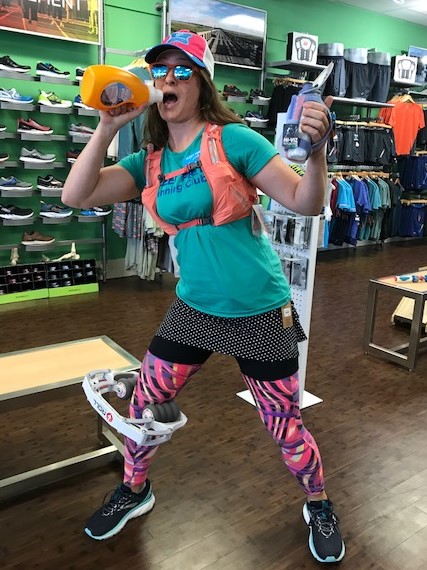 "Could she BE wearing any more accessories??" (name that show!)
After spending most of her life in Chicago, Sarah and her cat Domino decided to ditch the cold winter days for the warm Charleston summers.
She competed in two sports in college (basketball and softball), and since has ran 2 full marathons, a number of half marathons and currently does the Spartan races. Her motivation for working out so much? Her love of food.
Sarah is ACE certified, working as a personal trainer for the past 4 years. She has a passion for helping motivate and encourage people on their fitness journey, showing them just what they are capable of! She is not new to the shoe game either as she worked for 4 years at a New Balance Chicago store helping make people's feet happy.
When she's not working, working out or eating, Sarah also serves as the Lead Coordinator for Guest Services at her church (Hope Church), as well as being a group leader for BSF (Bible Study Fellowship).