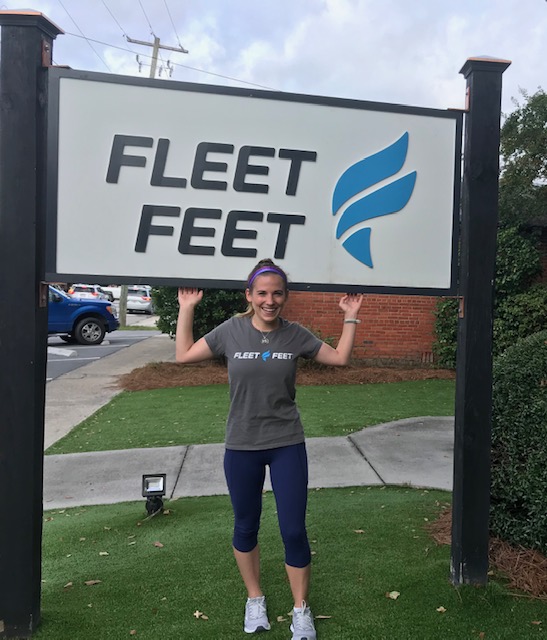 Originally from outside of Philadelphia, Megan moved to Charleston to attend College of Charleston and decided to stay after graduation in 2017!
Megan ran Cross Country and Track in High School and in 2015 ran across the country (San Francisco to New York City) with the Ulman Foundation to raise money and awareness for young adults with cancer. She continues to volunteer with the Ulman Foundation's program Cancer to 5K - a 12 week training program for cancer survivors with the ultimate goal of completing a 5K race! Megan really enjoy seeing the impact that achieving this goal has on all of the survivors!
Hobbies-besides running :) - reading, yoga, eating chips & guac and playing with her Boxer, Riley!