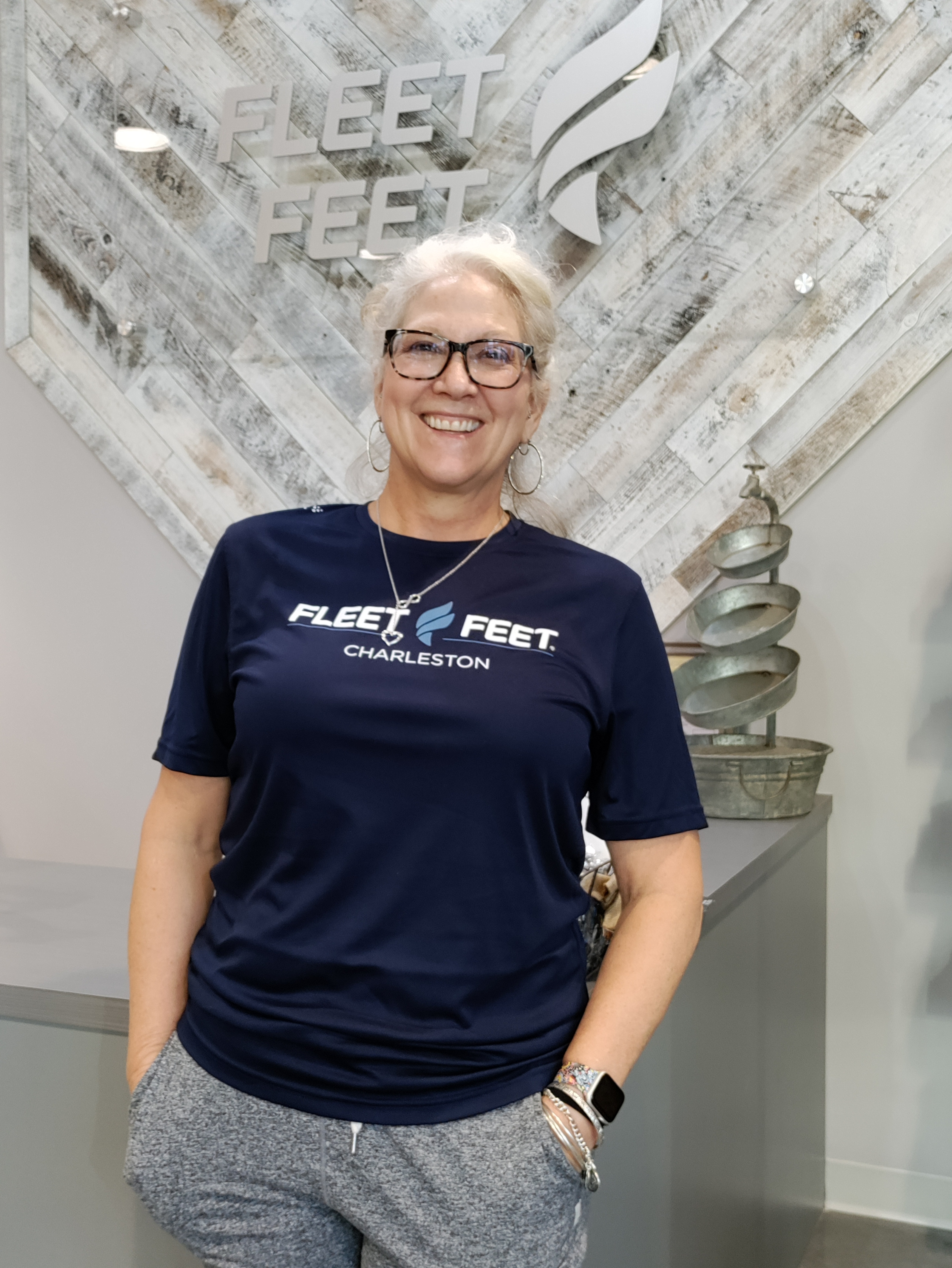 Although Lynne was born in Massachusetts, she grew up in Plano Texas. A graduate of Texas Women's University, she majored in Fashion Design/Marketing and has been in Sales/Marketing her entire career.
Having moved here with her husband from New Smyrna Beach Florida in 2019, Lynne also owns Lighthouse Senior Living Solutions Senior Placement Agency.
She loves being active...fishing, boating, biking, yard work and running and is looking forward to the Cooper River Bridge Run April of 2023 - her 1st 10k in many years.
Lynne loves working at Fleet Feet because of the amazing people she gets to work with and the Fleet Feet culture!!
Locations
Summerville
117 E Richardson Ave
Summerville , SC 29483
M-F: 10am - 7pm
S: 10am - 6pm

View Store
Mount Pleasant
881 Houston Northcutt Boulevard
Mount Pleasant, SC 29464
M-F: 10am - 7pm
S: 10am - 6pm

View Store
Carnes Crossroads
2509 North Main Street
Summerville, South Carolina 29486
M-F: 10am - 7pm
S: 10am - 6pm

View Store