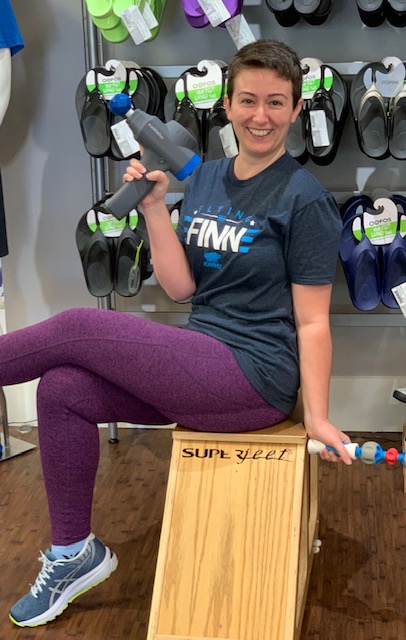 Lauren first came to Fleet Feet as a customer starting a bootcamp challenge with her husband. Though active growing up, healthy habits fell through the cracks after college, so she came in looking to make a change and get equipped for a healthier lifestyle.

Now she enjoys "paying it forward," as an outfitter at Fleet Feet, helping others achieve their fitness and wellness goals (having lost 50+ lbs since she was first outfitted). She especially enjoys educating about the importance and benefits of stretching and muscle massage.

Lauren is a practicing artist, a fitness and wellness enthusiast, and a trivia fan! She loves calling the lowcountry home, and in her free time you can often catch her at one of Charleston's great museums, local farmer's markets, or exploring the land's natural beauty.