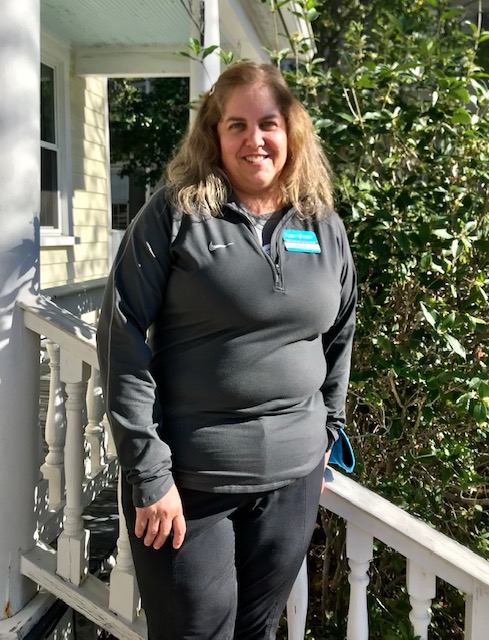 Originally from Maryland, Karen and her family relocated a few times due to her husband's job. After jumping from Ann Arbor, MI, to Germantown, TN, they landed in Summerville!
In her downtime, Karen loves going to the beach, walking, going to resale shops and binge watching Netflix.

When asked why she enjoys working at Fleet Feet, she replied, "Because the team is friendly and fun. I enjoy their energy and passion they have for each customer."
Married for more than 30 years, Karen and her husband Don have two daughters - Meghan (Ladson) and Morgan (in Denver). She also has a Labrador mix fur baby named Callie.
Fun Fact: Karen is a Lead Preschool Teacher the first half of the day, and a Fit Associate the second half of the day .
Locations
Summerville
117 E Richardson Ave
Summerville , SC 29483
M-F: 10am - 7pm
S: 10am - 6pm

View Store
Mount Pleasant
881 Houston Northcutt Boulevard
Mount Pleasant, SC 29464
M-F: 10am - 7pm
S: 10am - 6pm

View Store
Carnes Crossroads
2509 North Main Street
Summerville, South Carolina 29486
M-F: 10am - 7pm
S: 10am - 6pm

View Store